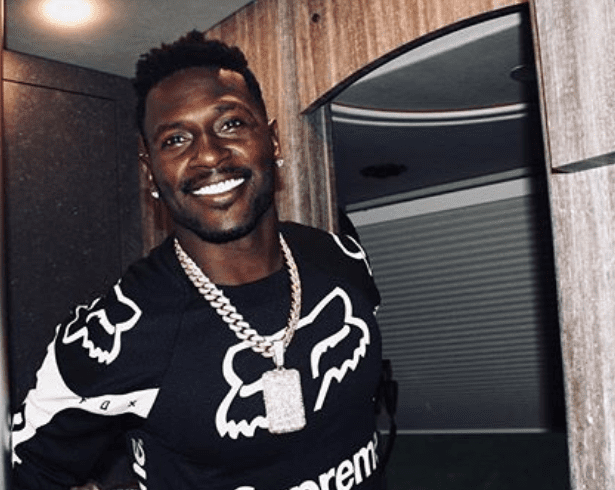 NFL wide receiver Antonio Brown has been accused of rape and the sexual assault of his former trainer in South Florida.
The New York Times and TMZ have obtained copies of a lawsuit filed by Britney Taylor claiming that the New England Patriots new acquisition sexually assaulted and raped her on at least three separate encounters in 2017 and 2018.
Taylor, 28, described herself as a world-class gymnast who met Brown at Central Michigan University's Fellowship of Christian Athletes group, according to the suit.
Using graphic detail to describe the alleged heinous crimes, Taylor according to TMZ said: "Brown exposed himself and kissed [her] without her consent" in 2017. On another occasion, the lawsuit alleges that Brown was "positioned behind her [and] began masturbating near her without her knowledge and ejaculated on her back."
The third time was the worst, according to Taylor's lawsuit. Brown begged for forgiveness multiple months later after the first two incidents and she hesitantly agreed to meet with Brown. But when they met a year later at his house, The Blast reports, on May 20, 2018, she said "Brown cornered [her] forced her down onto a bed, pushed her face into the mattress, and forcibly raped her."
Despite her repeated pleas for him to stop, she said he forcibly penetrated her, the lawsuit states. She is seeking $75,000 in damages, according to The Blast. 
Brown vehemently and categorically through his attorney Darren Heitner denies Taylor's claims. He said their connections is a "consensual personal relationship" between the two. Brown also says Taylor came by his home 10 days after the alleged 2018 rape.
The attorney added that Taylor's actions amount to a vendetta for refusing to put up $1.6 million in her "business project" in 2017, according to TMZ.
The lawsuit also impacts Brown's employment status. After getting traded by the Pittsburgh Steelers to the Oakland Raiders in the offseason, and then forcing his way out of Oakland just weeks later, Brown was picked up by the Patriots just before the first game.
The Patriots organization released a statement about the matter involving Brown, according to ESPN. 
"We are aware of the civil lawsuit that was filed earlier today against Antonio Brown, as well as the response by Antonio's representatives," the statement reads. "We take these allegations very seriously. Under no circumstance does this organization condone sexual violence or assault. … The league has informed us that they will be investigating. We will have no further comment while that investigation takes place."