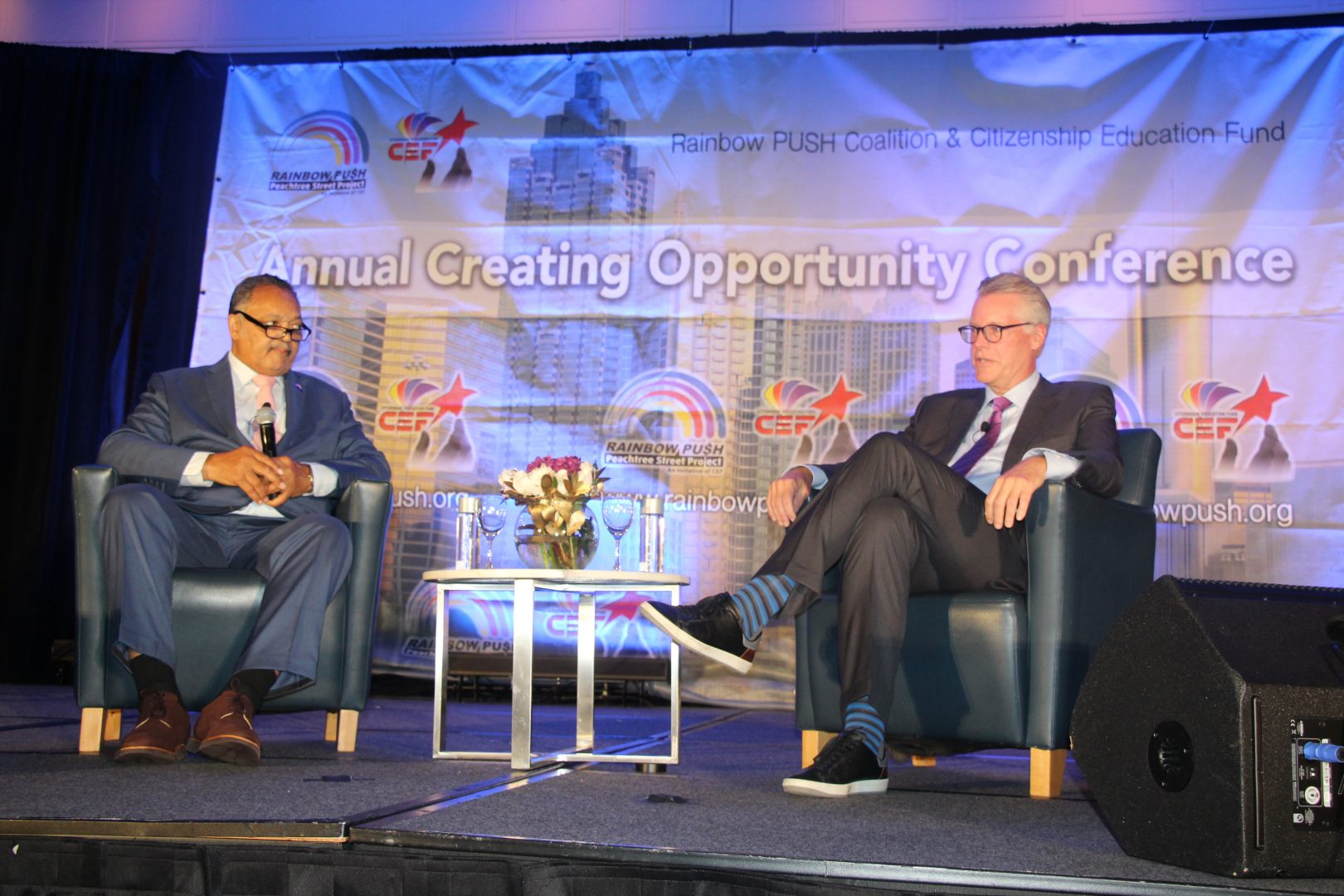 Just days away from his 78th birthday, the Rev. Jesse Jackson Sr. is on the ground in Los Angeles doing what he does best: fighting for the rights of African Americans.
While preparing a report card for the billion-dollar entertainment industry in the City of Angels, he has his sights set on the Rainbow PUSH Coalition Conference in Atlanta. There he will celebrate his 78th solar return on the same hallowed pavement he once walked with like-minded civil rights heroes.
The Rainbow PUSH Coalition: 20th Annual Creating Opportunity Conference descends upon the city of Atlanta Oct. 10-11, 2019, with a mission to create an equal playing field among its citizens and multimillion-dollar tycoons.
Business, entrepreneurial and entertainment luminaries, such as the Honorable Judge Greg Mathis; Jeffery Parker, general manager and CEO of the Metropolitan Atlanta Rapid Transit Authority; James Quincey, CEO of The Coca-Cola Company; Dr. Raphael Bostic, president and CEO of the Federal Reserve Bank; and William H. Rogers Jr., CEO of SunTrust Banks, will be on hand among many others for breakout sessions and fireside chats.
Jackson gave us a moment to explain how he plans to challenge Atlanta's top stakeholders while using his voice as a vessel to create change and keep hope alive in the face of obvious adversity.
Click here to read more.