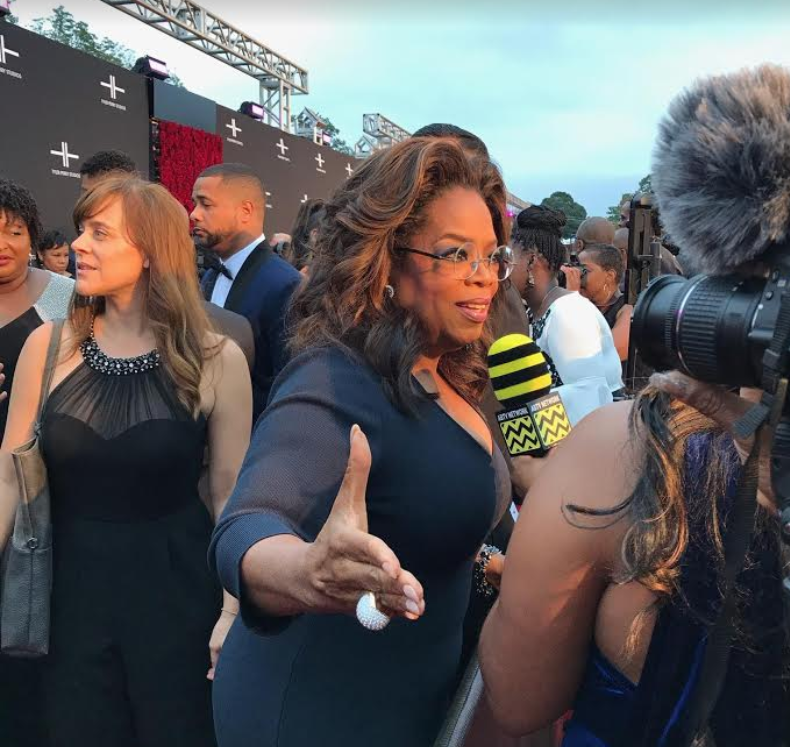 While billionaire businesswoman Oprah Winfrey was in Atlanta for the Tyler Perry Studios' grand opening a few weeks ago, the multimedia maven also dropped off a "major bag" at Morehouse College.
That "bag" was to the tune of $13 million for the legendary all-male, historically black college, adding to the total of a foundation she started 30 years ago. Winfrey, 65, also bestowed a small gift on one student that he will undoubtedly remember for the rest of his life.
Morehouse freshman Olufemi Yessoufous got roasted as he and a few fellow students chased Winfrey down as she was driving away from the Atlanta University Center.
"Hey, Oprah," the excited Yessoufou said as he snapped the selfie video with the owner of the Oprah Winfrey Network.
"Hey! That's me," the down-to-earth Winfrey said as she leaned in to give her photograph seekers a better picture of herself. But then she needled the freshman on the condition of his worn-out phone.
"That's me in your cracked phone," Oprah said as Yessoufou and the other students laughed.
Yessoufou couldn't wait to post it to his Twitter page.