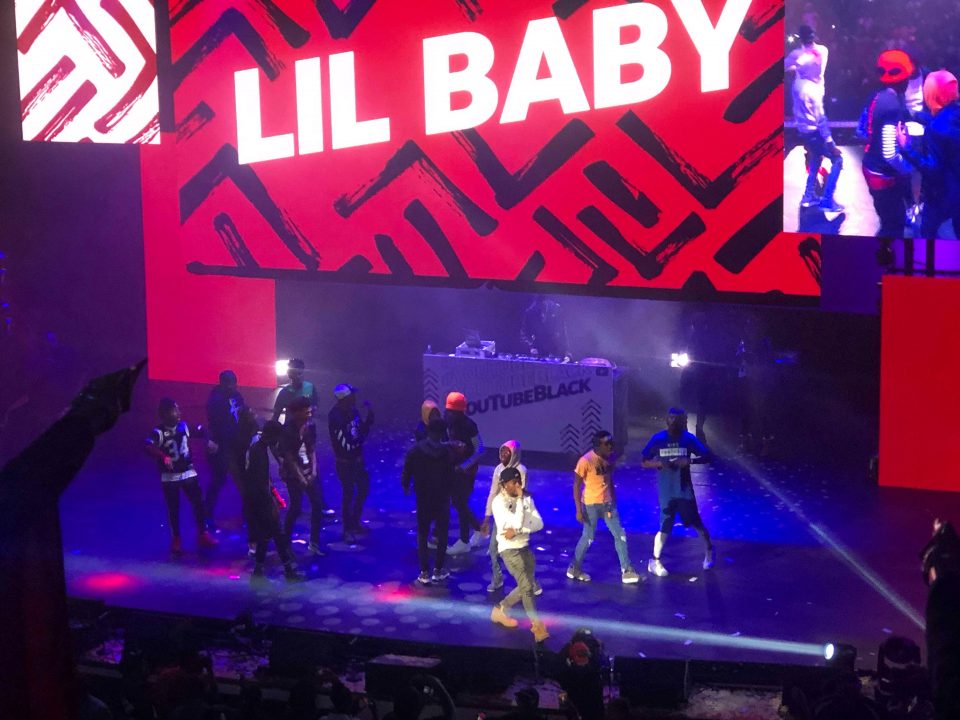 It's no secret that the YouTube platform has birthed a new generation of stars who've become some of the most impactful influencers in the world. YouTubeBlack partnered with Walmart to celebrate the success and creativity of some of their biggest Black stars to kick off homecoming week at Morehouse and Spelman colleges in Atlanta.
#YouTubeBlackFanfest is an annual variety show where YouTubeBlack stars collaborate for a live event with music, dance and comedy combined. In addition to the interaction with the creators, they are also given the chance to interact with some of their biggest supporters. This year, YouTubeBlack decided to bring the show to Atlanta and Morehouse College.
Morehouse, Spelman and Clark students were treated to one of the biggest concerts of the year on Oct. 21 with musical performances from some of YouTube's biggest phenoms, including Lil Baby, Queen Naija, Next Town Down and 6LACK. The show was hosted by GOTDAMN ZO aka @iamzoie. Additional YouTube heavyweights Nicole TV, Nayma Tan, Will da Beast, 360 Jeezy, Khadi Don and the Taylor Girls collaborated on several comedy skits throughout the night. Combined, the #YouTubeBlackFanFest performers boast over 10 million YouTube subscribers.
Although the evening was filled with great music and outrageous comedy, many of the creators encouraged their fans to boldly chase their dreams in the face of adversity. Common words of advice centered around being relentless in achieving your goals.
6LACK gave his fans some heartfelt words of advice after his performance.
"If there is anyone out here working on a dream, don't stop working, stay on it," he said. "Promote yourself, believe in your own project."