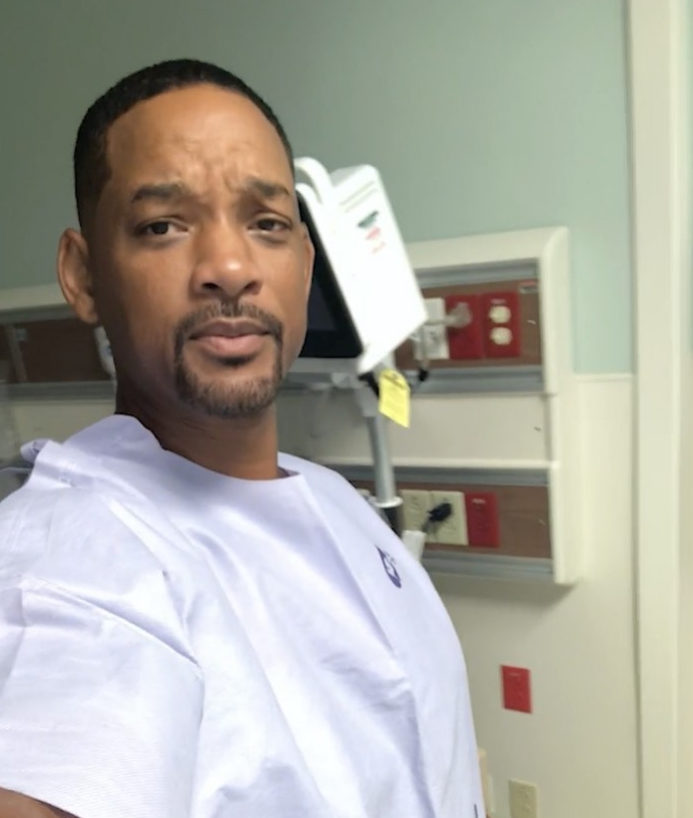 In today's edition of TMI – too much information – Hollywood heavyweight Will Smith is baring his backside for what he says is "clout."
No, he is not channeling his inner Kim Kardashian and flashing skin to retain relevance.
The Men and Black and Independence Day star shared an Instagram post for his 40 million followers regarding his upcoming colonoscopy procedure.
"These are my little no-slip socks, that's my gown, it opens in the back," Smith, 51, tells his followers in IG. "My a– is gonna be out so they can get to it easy."
Smith then shows himself looking dour and depressed while draped in a hospital gown.
"My a– gonna be out," Smith whispered before showing off a blurred shot of his behind.
The 30-second Instagram video was captioned with: "They said you can't get to 50 million followers on IG without showing your butt. So here I am, gettin' a colonoscopy for the clout."
Smith also shows off a link to a vlog of his experiences before and after getting the colonoscopy procedure. Smith is hoping that his experience encourages others to get the procedure done.
"It's 2019, gotta get our health right," Smith said in the vlog. "There's a certain amount of commitment and embarrassment involved with being healthy. You just gotta do it, man."