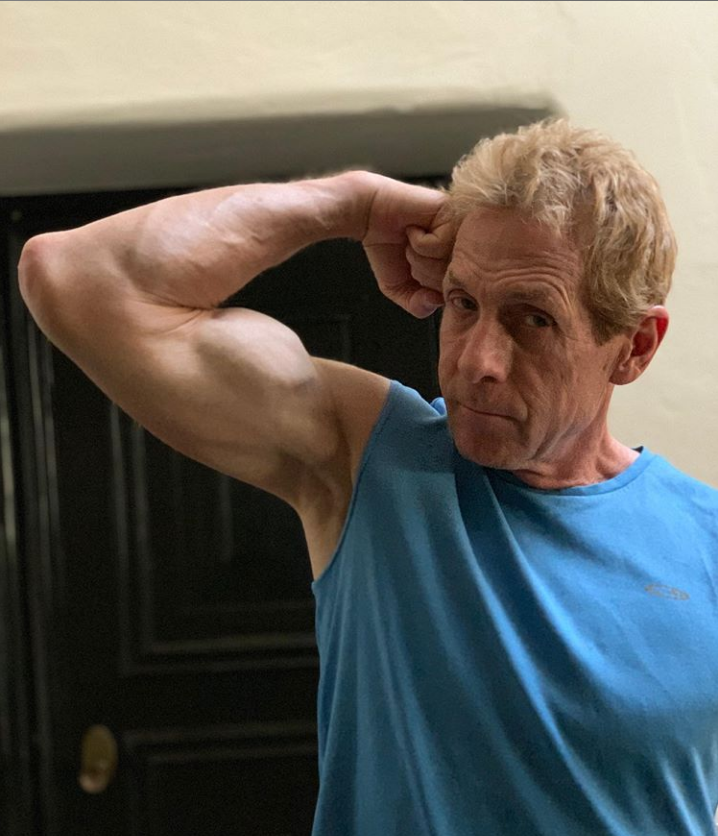 Is it possible that Stephen A. Smith could be reunited with Skip Bayless on ESPN's mega-successful sports show "First Take?"
Some media outlets speculate that this is not a far-fetched concept. And, in fact, NJ.com reports that the two stars, Smith and Bayless, are amenable to making it happen.
Smith and Bayless transformed "First Take" into a must-see, iconic television show with their boisterous, bombastic and high-decibel arguments regarding the wide world of sports between 2011 and 2016.
But Bayless left ESPN and "First Take" in 2016 to co-host "Undisputed" on Fox Sports opposite former NFL star and Hall of Famer Shannon Sharpe. But that pairing has produced paltry Nielsen numbers thus far, with "Undisputed" bringing in only 150,000–180,000 viewers daily, according to Front Office Sports.
Meanwhile "First Take," which is hosted by Smith and Max Kellerman, is attracting more than double the "Undisputed" numbers with 400,000–500,000 viewers every day.
Therefore, with Bayless' contract set to expire in 2020, there is wide speculation that Bayless could vacate his chair at Fox Sports' "Undisputed" and return to "First Take" where he and Smith became international stars.
"The way [ESPN] would position this is they're taking 'First Take' to 'another level,' " Front Office Sports reports. "Nobody thinks Stephen A. and Max are a match made in heaven. Same for Skip and Shannon. Put [Stephen A. and Skip] back together again."
Smith is already sitting pretty and not just because his "First Take" numbers dwarf "Undisputed." Smith just signed a $40 million, five-year deal that makes him the highest-paid employee in ESPN history. Mike Greenberg is second at ESPN salary-wise at $6.5 million, which is reportedly what Bayless is making at "Undisputed."
There are multiple obstacles that could prevent this pairing of Smith and Bayless, including ESPN's reported unwillingness to invest so much money on just two people while the rest of the ESPN staff and crew starve, relatively speaking. Also, Fox Sports could be willing to negotiate a higher salary to keep Bayless with the "Undisputed" show.