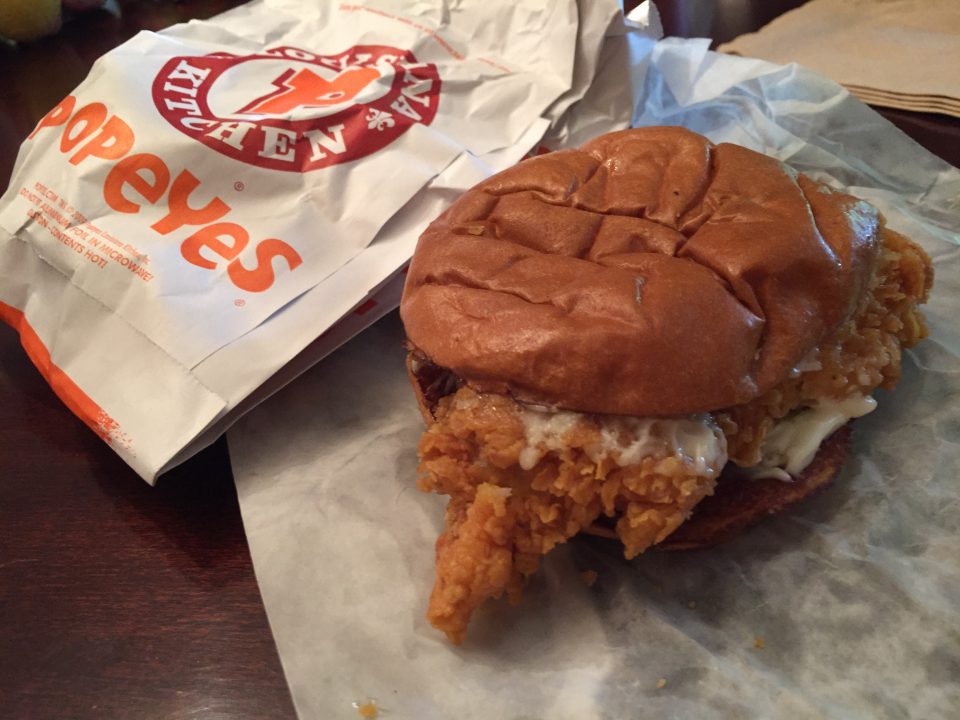 A man who allegedly killed over a Popeyes chicken sandwich has finally been arrested. On Wednesday evening, Nov. 13, 2019, Ricoh McClain, 30, was arrested in District Heights, Maryland, according to The Washington Post.
On Monday, Nov. 4, McClain was waiting to buy a chicken sandwich at a Popeyes in Oxon Hill, Maryland, when Tyrell Davis, 29, allegedly cut the line. McClain and Davis got into an argument, and both agreed to settle their dispute outside of the restaurant. The two men got into a scuffle in the parking lot, and McClain allegedly stabbed Davis and fled the scene. Davis was rushed to a local hospital, where he died.
Click continue to view more.