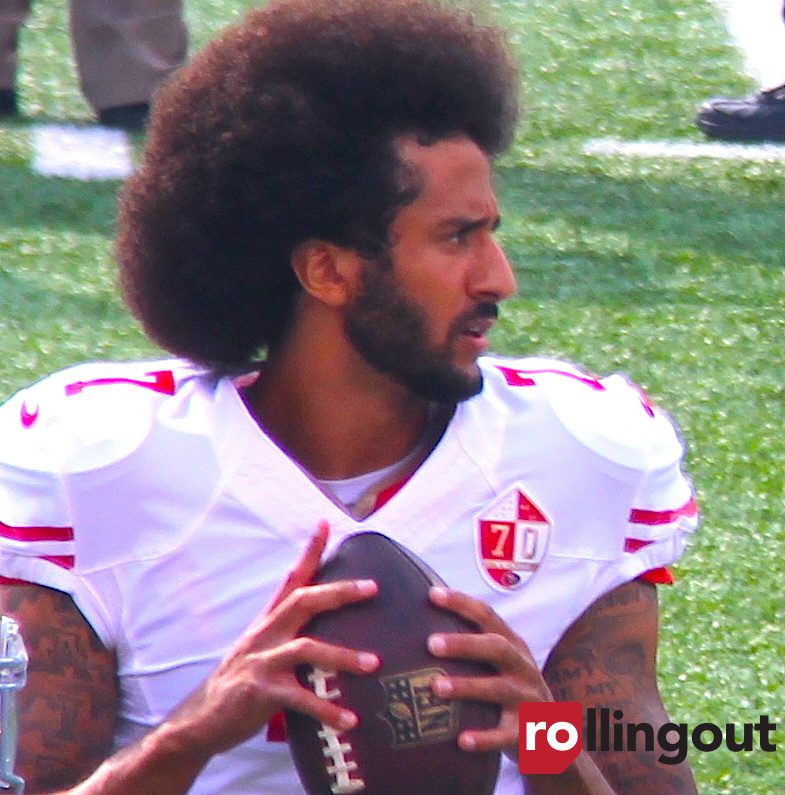 When the NFL announced that they are hosting a workout session for exiled quarterback Colin Kaepernick to possibly get back in the league, multiple sports pundits and fans believed the NFL was perpetrating a fraud.
The NFL announced publicly on Nov. 12 that Kaepernick will get an opportunity to showcase his skillset and "football readiness," as pundits often say, before an audience that is solely coaches, general managers and other officials. It will take place on Saturday, Nov. 16 at the Atlanta Falcons' practice facility in Flowery Branch, Georgia, about an hour north of Atlanta.
But there are multiple problems with this scenario concerning sports analysts, experts and NFL fans alike, with some charging that this "workout" by the NFL is an act of subterfuge – something fraudulent and a PR move designed to camouflage their true intent.
One of the first to speak out against the NFL is renowned pro-Black advocate Jemele Hill, who was driven out of ESPN after calling Donald Trump a white supremacist.
I know Colin wants to play, but this feels so disingenuous on the NFL's part. I've said this since the first time Donald Trump called him out at a rally: Colin Kaepernick will never play in the NFL again. I hope I'm very wrong about this, but NFL owners are cowardly. https://t.co/PBB8j4Spd7

— Jemele Hill (@jemelehill) November 13, 2019
Several journalists on both ESPN and Fox Sports questioned the NFL's intent. "Undisputed" host Skip Bayless called it a "thinly-veiled ambush" by the NFL to torpedo Kaepernick's chances to get back in the game that the NFL doesn't want him in.
There are other issues that make this workout problematic. First, as Rap Sheet points out, the workout is to take place on a Saturday, the eve of game day. Conventionally, workouts are hosted on Tuesdays, a traditional NFL day off, where the maximum number of head coaches and general managers can attend. But with most NFL personnel either traveling or preparing for a game on Sunday, it is doubtful that many, if any, coaches will show up fo a Saturday workout.
Please flip the page to find out the other problems sports reporters have with the NFL's workout of Kaepernick.