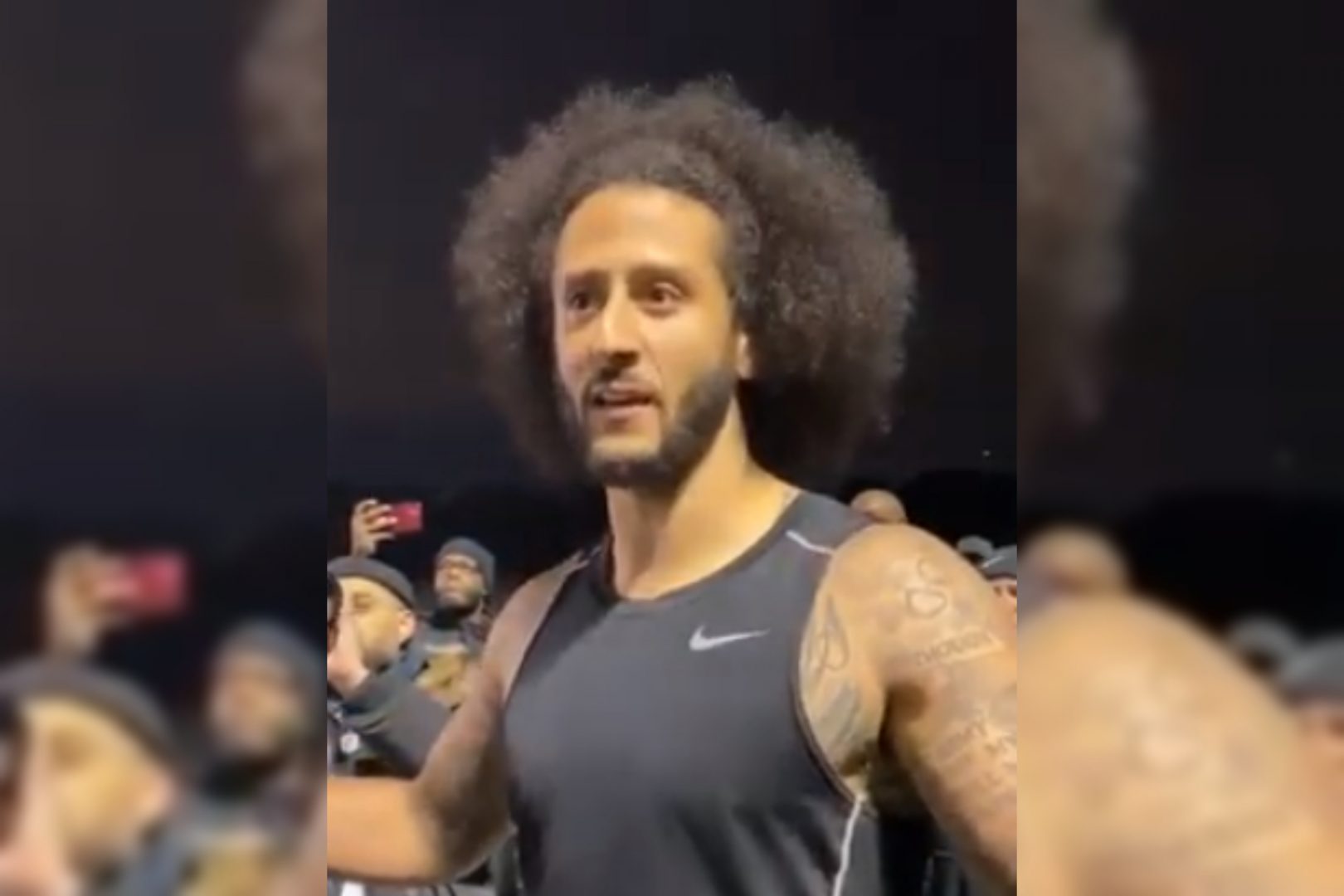 Colin Kaepernick's recent workout at a high school south of the Atlanta airport has been deemed a "circus" by the likes of Dallas Cowboys owner Jerry Jones. In some people's estimation, it exposed ESPN's high profile reporter and analyst, Stephen A. Smith for his inability and unwillingness to show favor for a Black man, when his White counterpart did. It's also been considered by many pundits and coaches as a publicity stunt.
The one thing the workout has not yet done, was land Kaepernick a job playing the sport he loves. However, according to MSN Sports, Kap's lawyer, Mark Geragos, believes that will change within the next 10 days, as the Seattle Seahawks and Carolina Panthers have expressed genuine interest in signing the former Superbowl runner-up.
"There are two teams that I think are in the hunt," Geragos said on the "Adam Carolla Show," Tuesday, Nov. 19. "One who is legitimately in need of a quarterback who had a very poor showing on Sunday and has got an owner that I don't think gives a s—."
The Seattle Seahawks are title contenders and would seemingly welcome Kaepernick as a backup to Pro Bowler Russell Wilson. The other team, the Panthers, would likely bring Kaepernick in to play immediately, as its franchise quarterback, Cam Newton, is injured and backup, Kyle Allen, has regressed over his last four games.
Kaepernick signing with the Panthers would also reunite him with his comrade Eric Reid, who kneeled beside him at the onset of his protest and continues to act as one of Kap's most staunch supporters today.