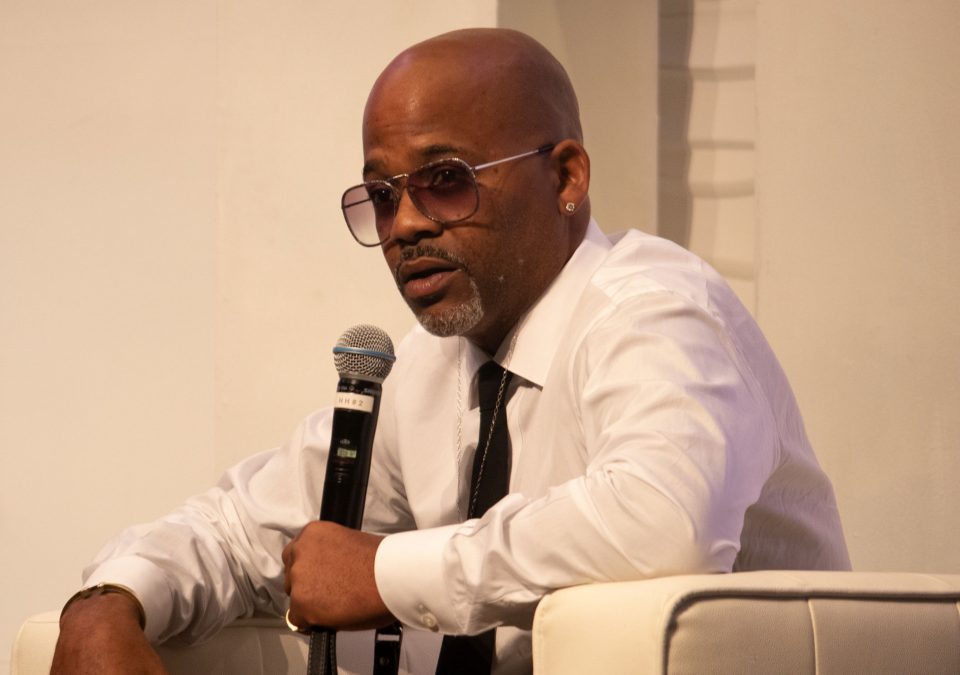 Media mogul Dame Dash unloaded his feelings outside a New York courthouse after his arrest for being nearly a half-million dollars in arrears on child support.
Damon Anthony Dash, 48, went on a long tirade with the media where he posted on his Instagram page about the negative narrative that recently suggested he is broke.
Dame was escorted through Bronx Family Court in handcuffs following the two felony warrants for owing about $400,000 to Rachel Roy, with which he has two daughters, and Cindy Morales, with whom he shares a son, according to the New York County Sheriffs Department.
According to Page Six, Dash gave an interview in which he lamented the reason behind his chid support fiasco: "Rachel and uh, Cindy … it's all been about money."
In the video below, Dash enumerated the ways the media has been recklessly skewing his brand and image. He charges the media with willful neglect for refusing to report on the successful companies that he's owned and managed over the years, his network and his independent Dame Dash Studios streaming service.
At the end of the soliloquy, Dash proffered a theory on why this continues to be: "Is it because I'm black?" he asked the journalists rhetorically.
Jay-Z's former business partner at Roc-a-fella Records also added that it was very unnecessary to slap the steel bracelets around his wrists when he came to pay off his debts.
"I went to turn myself in with money," he added about his arrest, countering the reports that he was dragged into custody by police. "That's okay, I still look good though."
Check out the entire exchange with photographers and reporters below: