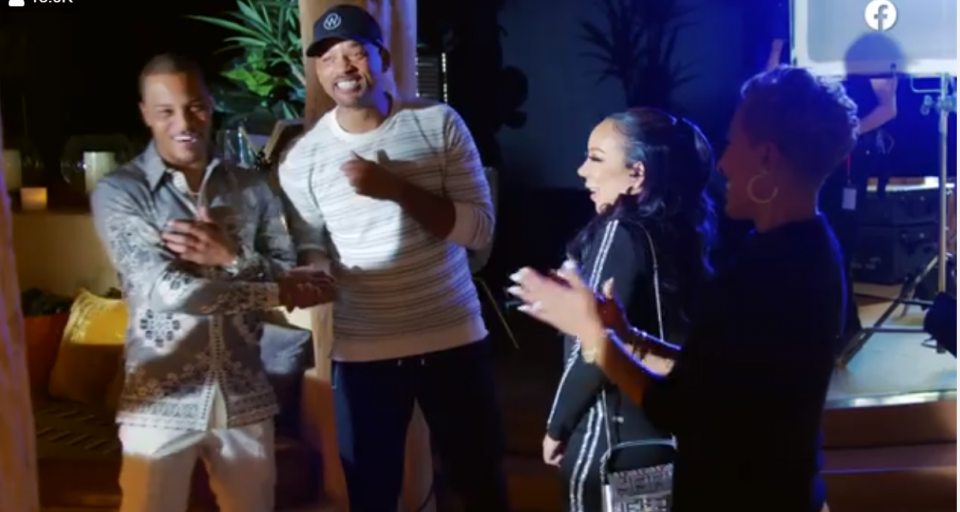 Rap boss Clifford "T.I." Harris Jr. tried to explain why he annually checked his daughter Deyjah Harris' hymen to ensure her virginity, but he wound up being blasted even harder on social media.
Tip and his wife, Tiny Harris, appeared on Jada Pinkett Smith's "Red Table Talk" on Monday, Nov. 25, 2019, to discuss the intense backlash that the Grand Hustle boss has received from multiple fronts regarding his controversial comments on the "Ladies Like Us" podcast. Everyone from the leaders of the #MeToo movement, The Washington Post and even the "Meet the Press" news show weighed in on the matter.
After suffering in silence from the disastrous PR hit, Tip finally emerged to answer what he was thinking regarding his daughter Deyjah.
"I think that my intentions have been terribly misconstrued," he said after admitting he was naive about the sensitivity surrounding the subject of the "hymen."
But he appeared to be remorseful for subjecting his college-bound daughter to international humiliation and offered his mea culpa to her — and only her.
"I apologize to Deyjah, but only her. Not anyone else," he said resolutely and defiantly.
The rapper tried to explain in a long answer that he was trying to be a protective father and that he went to the gynecologist with his daughter "out of care and concern, but not out of control."
He added: "I am a father, and I'm here to protect her."
At one point in the interview, T.I. discussed how he treats his daughters differently than he does his sons when it comes to their virginity.
"If my son got a girl pregnant, it wouldn't disrupt the household like it would [if my daughter got pregnant]."
Tip's explanation is now subjecting the rap mogul to a new round of pounding from Twitter and Facebook.
Check out a portion of the "Red Table Talk" discussion on the next page, along with the negative responses that followed: