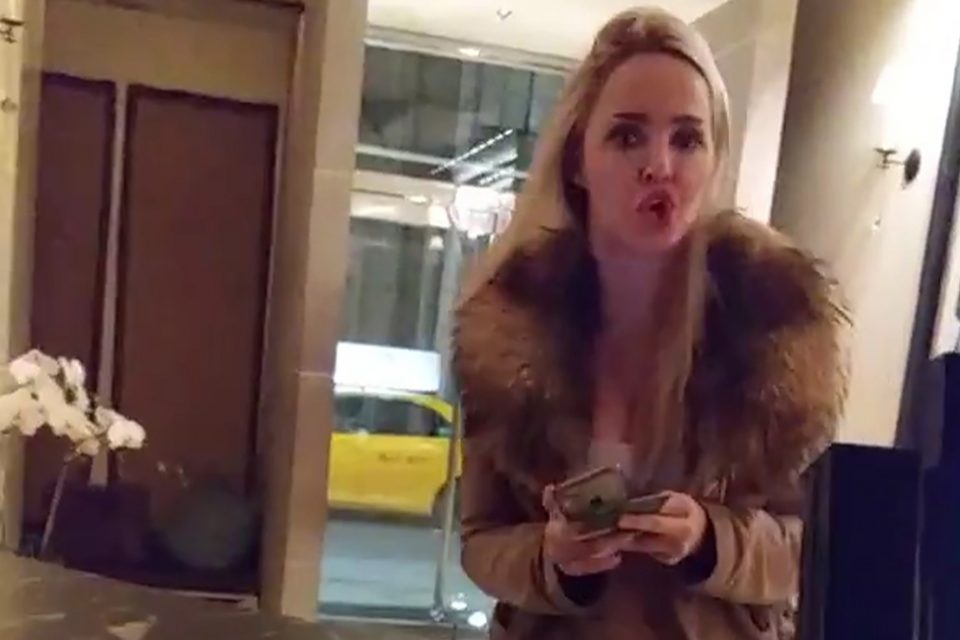 Video has emerged of a White woman harassing a Black female employee at a hotel in New York City.
On Monday, Nov. 25, 2019, that employee, identified as Linda Shell, 36, reportedly filed a lawsuit against the City Club Hotel over the incident, which occurred in 2018, according to New York Post.
On April 6, 2018, Michelle Rajacic, who is White, demanded a room key from Shell, a Black woman who was working as a receptionist at City Club Hotel. When Shell asked to see Rajacic's ID, Rajacic began yelling racial slurs.
Rajacic called Shell a Black "n—-r," "dirty f—ing raunchy skank," "dirty f—ing hood rat," "f—ing ghetto a–" and other slurs. "Actually my boyfriend's f—ing family pays you," she also yelled at Shell, who captured video of the incident with her cellphone.
According to the lawsuit, Rajacic spat on Shell and then assaulted, battered and attacked, her without cause or justification.
Rajacic was charged and arrested in connection with the incident, however, the hotel gave her a room after she was released from jail on bond. Shell decided to quit her job soon thereafter.
Rajacic eventually was convicted of third-degree assault.
View Rajacic's racist rant after the jump. (NSFW)