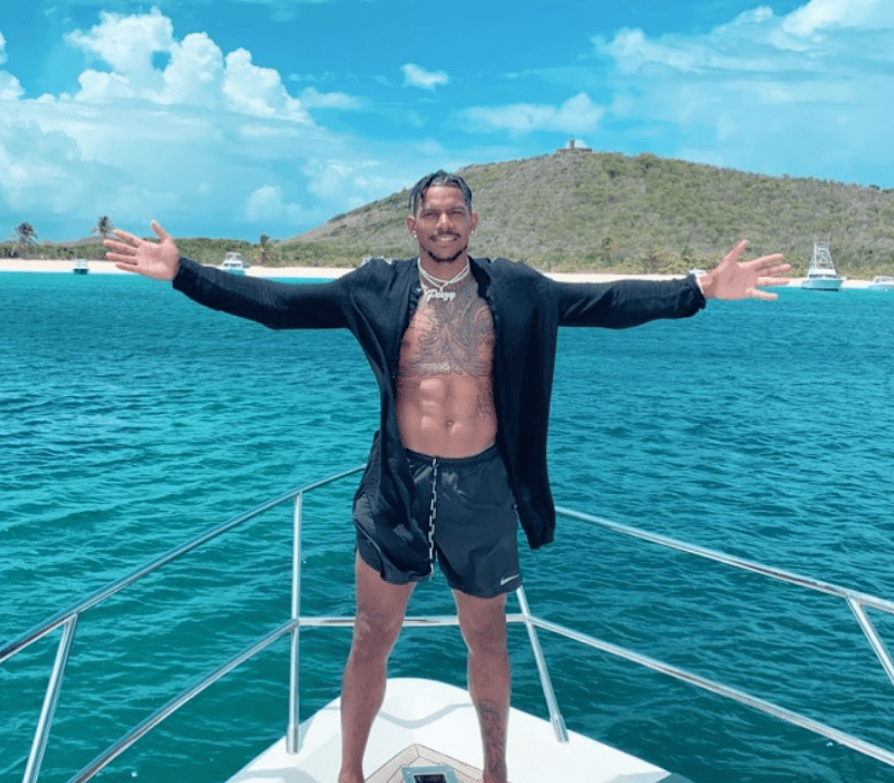 NFL free agent Terrelle Pryor was in critical condition after being stabbed in the chest and shoulder by his girlfriend during a volatile fight in his apartment, the Pittsburgh Police Department reports.
According to court documents obtained by TMZ and others, Pryor, a former standout star at Ohio State University and the Oakland Raiders, has been arrested along with his girlfriend. He has been charged with simple assault for allegedly initiating the brawl, while she was slapped with more serious charges of criminal attempted homicide and aggravated assault, both felonies.
The latest report has Pryor upgraded to stable but serious condition at a Pittsburgh hospital.
The near-tragic episode popped off while Pryor and girlfriend Shalaya Briston were out for drinks with friends and, at some point, the couple began arguing, local station WBAE reported. Pryor went home to his apartment while Briston and friends continued the evening at another club. Once they arrived back at home, Briston and friends encountered an allegedly angry Pryor waiting in the hallway.
According to witness testimony, Pryor knocked one of Briston's female friends to the ground and began fighting Briston. The two "locked up" and began to "tussle" and the fight then spilled into the apartment and eventually into the kitchen. The police described the two as "mutual combatants," according to TMZ. At some point during the fight, Pryor clutched his chest and was bleeding profusely. Briston's friends rushed Pryor to the emergency room.
A friend on the scene, who was texting into her watch, was heard saying: "She was just defending herself and had to do it." She also added on tape: "The only reason I'm here was to make sure that he didn't die" and "we should have just let him die," according to the police report.
WPXI reported that it overheard another witness say, "we should have just let him die," and that the two have a "very volatile relationship," and that Pryor "always had his hands all over her."After police conducted its investigation, both combatants were officially arrested. Briston was later released from jail.
Pryor, 31, a Pittsburgh-area native, is renowned at Ohio State as he went 3-0 against their hated rivals, the Michigan Wolverines, and led the Buckeyes to two Big Ten Conference championships during his tenure from 2008-2010.
The 31-year-old also played for nine NFL teams during his career and famously made the transition from quarterback at Oakland to wide receiver, which prolonged his career. His best receiving year was with the Browns where he caught 77 balls for over 1,000 yards.