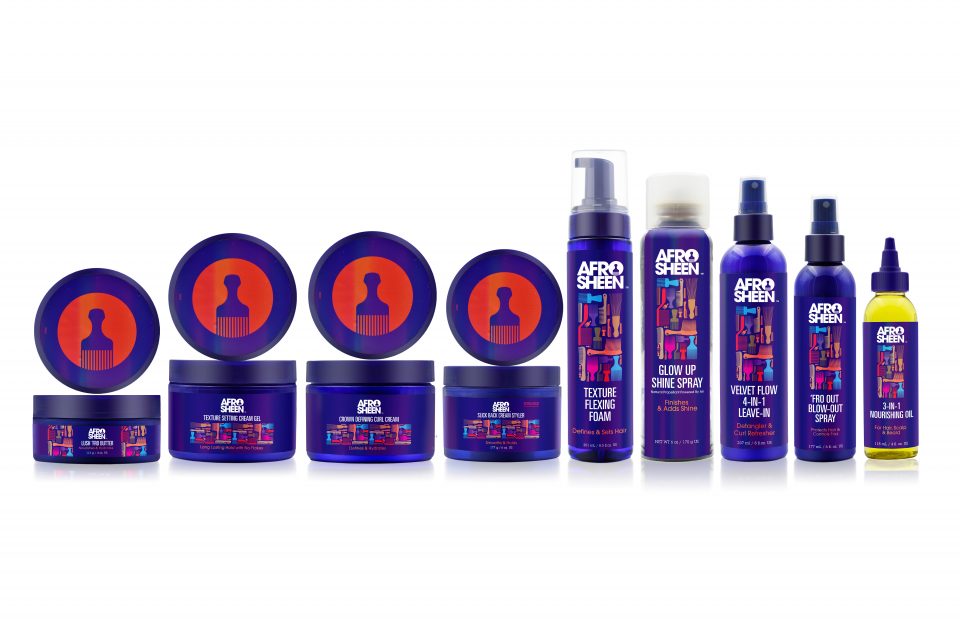 What is the Afro Sheen brand identity?
We still serve men and women as a brand for the family. We definitely want to set ourselves apart because the category is so saturated. Afro Sheen is all about celebrating the creative. In addition to beauty, we also have a big cultural focus. So this is why we're partnering with events like Art Beats +Lyrics, you know, getting into the community. So it's all about culture, community … just kind of celebrating the voices within the community and the creators … [who] are doing great things.
Tell us about your product line.
This is a nine skew collection and these are all styling products. We don't have any shampoos or conditioners. We're focused strictly on styling to truly help you express yourself and achieve that versatility. The brand is for tighter hair textures from 3C to 4C. These are more moisture-rich nourishing products and they don't contain sulfates, parabens or mineral oils. The products are available now … in Walgreens and Amazon. Later this spring, they will be available in Sally Beauty Supply and Walmart.