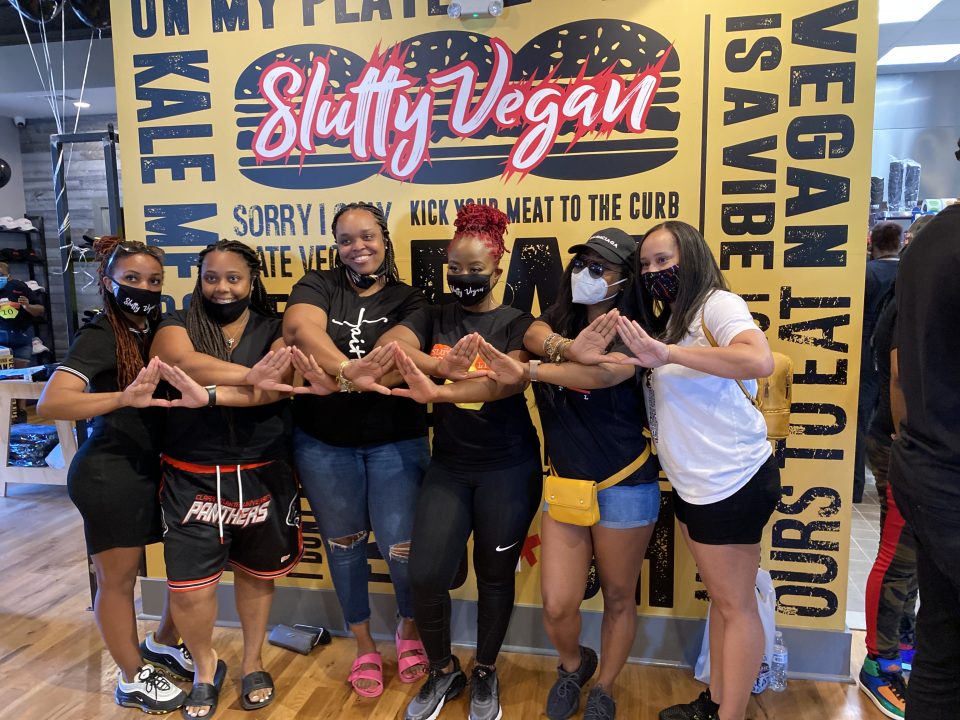 Restauranteur and philanthropist Pinky Cole is the proud owner of Slutty Vegan, a wildly popular plant-based burger joint that recently opened its second location in metro Atlanta.
The grand opening kicked off Saturday, July 11, 2020, at the new spot in Jonesboro, Georgia, which is about 20 miles south of downtown Atlanta. During the event, Jonesboro Mayor Joy B. Day presented Cole with a proclamation officially declaring July 11 "Pinky Cole Day."
Surprise celebrity guests included A.J. Calloway and Marie "Free" Knight, former hosts of the BET's music countdown show "106th & Park," who were enlisted to get the party started.  Knight took charge of the "slut dance" contest, while Calloway entertained a line of customers that stretched about a half-mile as people eagerly awaited their turn to get a look inside the newly converted restaurant.
Security officers were on hand and social distancing guidelines were strictly enforced. Cole reminded all 2,000 guests to register to vote and had a sign-up table to register voters and another table to encourage everyone in the Jonesboro community to fill out a Census form.
Throughout the event, Cole expressed how completely overjoyed and overwhelmed she was with the turnout and amount of support she had received. The Clark Atlanta University alumna was the perfect host, ensuring staff passed out water and complimentary ice cream to the guests, who also were entertained by a live DJ.
Due to the anticipated large crowd, the Slutty Vegan team offered a limited vegan menu of plant-based burgers with names like the "One Night Stand," "Sloppy Toppy" and "Fussy Hussie." The food and customer service did not disappoint.
Slutty Vegan has been attracting even the most dedicated carnivores. A visit to the restaurant is about more than burgers and fries. It is an experience.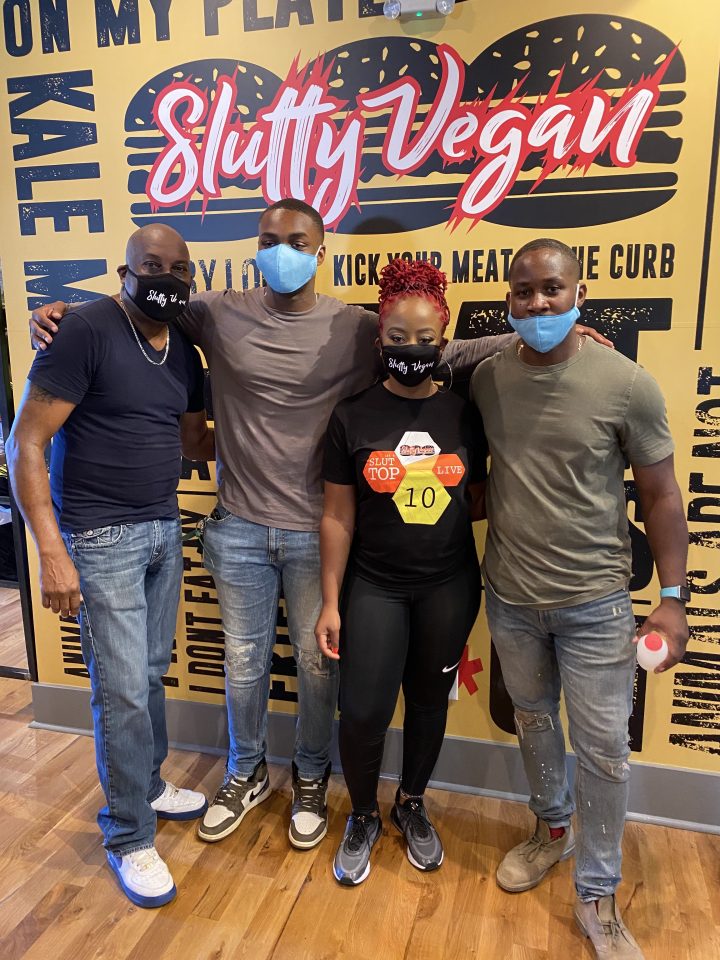 Flip the page to check out photos from the event, and click here to watch our interview with Cole, who explains why she chose the city of Jonesboro for her second location and shares where and when a third location might open.