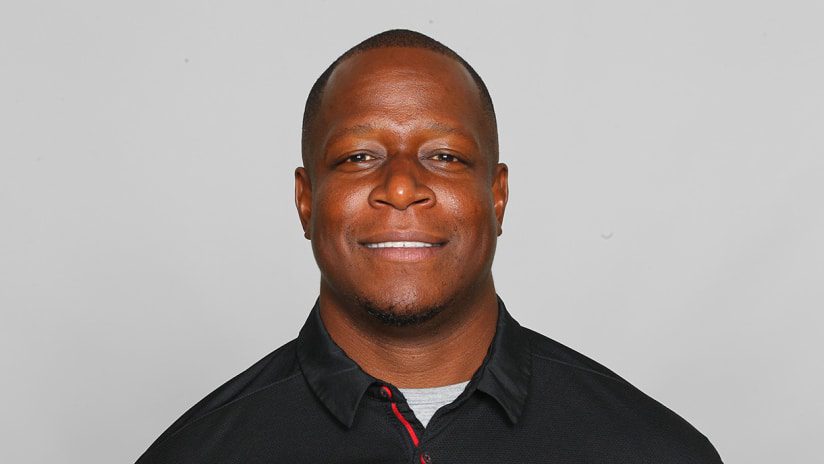 Raheem Morris has been named as the interim head coach of the Atlanta Falcons.
On Sunday, Oct. 11, 2020, the Falcons announced the firing of head coach Dan Quinn after the team's 0-5 start to the season, according to ESPN.
Morris, who served as the team's defensive coordinator, will take over a team that has tremendous offensive weapons, such as Julio Jones, Calvin Ridley and Todd Gurley.
With Morris leading the Falcons, he becomes only the third Black head coach in a league of 32 teams. The other two Black coaches are Mike Tomlin of the Pittsburgh Steelers and Anthony Lynn of the Los Angeles Chargers.
The lack of Black head coaches has remained an issue in a league where more than 70 percent of the players are Black. In 2003, the NFL established the Rooney Rule with the hopes of increasing the number of Black head coaches in the league. The rule forced every NFL team to interview at least one Black candidate when a head coaching position became available. But 17 years later, it's obvious that the initiative has yet to change structural hiring problems.
Morris, 44, once served as head coach of the Tampa Bay Bucs, and many believe that he is a candidate to get another head coaching job in 2021.
"Raheem is a strong leader and a talented coach that has adapted to a variety of roles since joining the Falcons in 2015," Falcons President and CEO Rich McKay said in a statement. "He has experience as a head coach and has worked on both sides of the ball. We felt that combined with his connection to the players and coaching staff, which will be an important factor as we move forward in 2020, he was the right person to give this responsibility to."