Lamar Odom celebrates teen's birthday after mother was killed in front of him
Former NBA All-Star Lamar Odom made a young teen's year by celebrating his birthday after his mother was allegedly killed in front of him during a senseless act of violence.
The ex-Los Angeles Lakers wingman flew into Jeremiah Moore's Cleveland hometown after Odom's fiance, Sabrina Parr, received a note from the mother shortly before she died, which made Parr shudder.
The mother, Shayme Moore, had indicated to Parr in a note that her Jeremiah, 14, very much wanted to meet the "legend" Odom, as Jeremiah is an aspiring basketball player.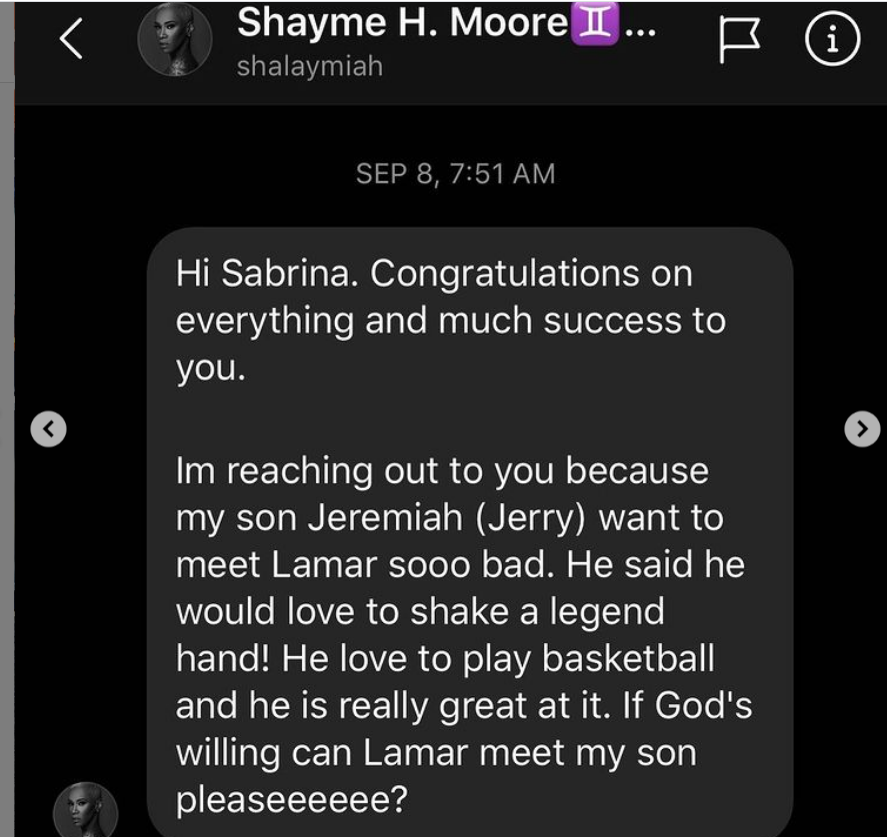 Parr said on Instagram she did not get a chance to view the message until after Moore was killed. But once Parr read Moore's message, she said she knew she had to make the meeting happen between Odom and Jeremiah on the teen's birthday.
"Yesterday was such a special moment! About a month ago, a beautiful young ladies life was taken from a senseless crime. She was murdered while her son was with her," Parr began on IG.
"I only met her a few times but from I heard, she was such a wonderful woman and a great mom. I watched online as ppl grieved her loss.
"About a week ago, I was going through some of my DM requests and saw a message she sent me back in Sept! My heart literally dropped. I wished I had saw it while she was still alive?
"I opened the message and found that she was reaching out to me to see if I could make a way for her son to meet @lamarodom . She said he loves to play basketball and he would love to shake a legends hand."
Please flip the page to check out the rest of the Instagram message from Parr.