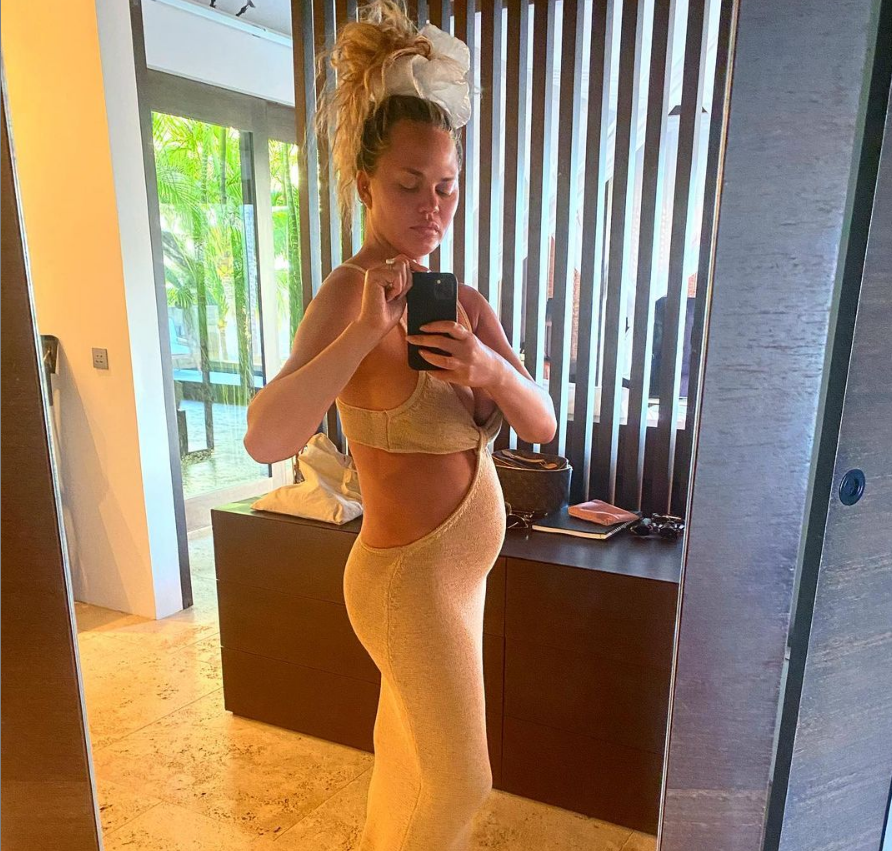 Chrissy Teigen loves being pregnant "so so much" and is currently trapped in a state of despondency because she will never have a baby again after her miscarriage.
The wife of super musician John Legend is famously unabashed and candid when sharing aspects of her private life with her fans. Therefore, it comes as little surprise that Teigen, 35, would show her 34 million Instagram fans that she still wears the body of a pregnant woman, even though she lost her unborn son, Jack, in late September 2020.
"This is me and my body, just yesterday. Even though I'm no longer pregnant, every glance in the mirror reminds me of what could have been," Teigen penned. "And I have no idea why I still have this bump, honestly. It's frustrating."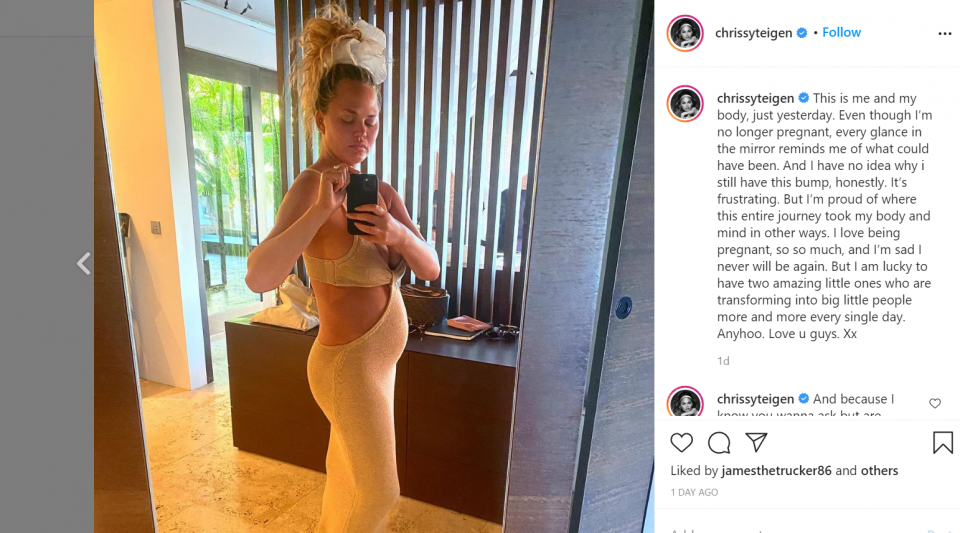 Teigen hastened to add that she feels fortunate to have brought two lives into the world, however, with Luna Simone Stephens, 4, and 2-year-old Miles Theodore Stephens. The 41-year-old Legend's real name is John Roger Stephens.
"But I am lucky to have two amazing little ones who are transforming into big little people more and more every single day," Teigen said on IG.