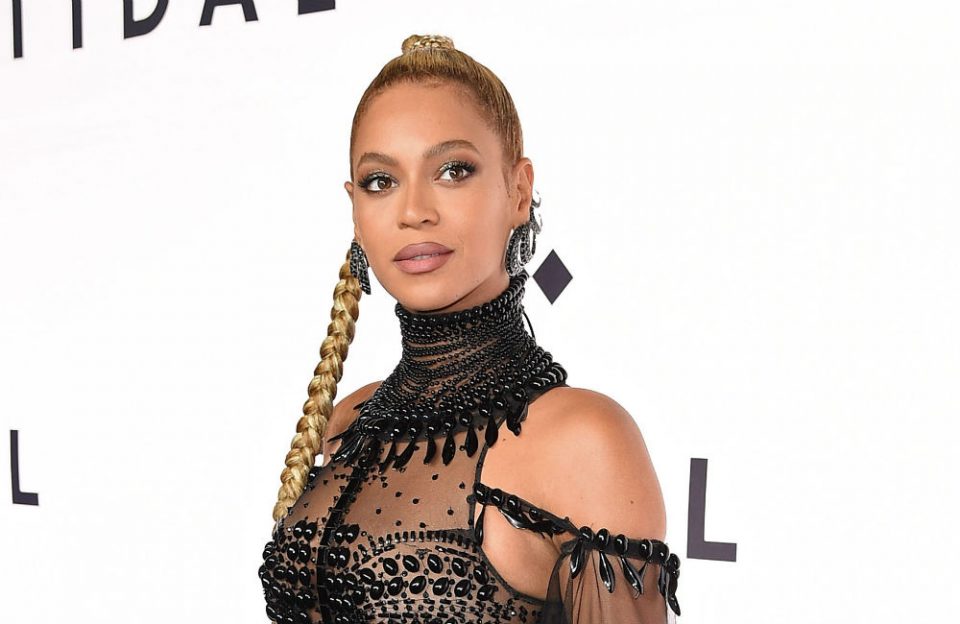 Beyoncé took to Instagram when the New Year rolled in and shared some of her highlights from 2020. In the four-minute video, she also shows a few never-before-seen photos of her adorable children, Blue Ivy, 8, and three-year-old twins Sir and Rumi.
In one segment of the video, Beyoncé and Rumi take a ride on a golf cart as the dotting mom asks her how her summer was, while Blue Ivy appears poised to rock the mic in another still. Rumi then shows off a few dance moves while she vibes to Megan Thee Stallion and her mom's "Savage Remix." Other photos included Bey, Sir and Rumi modeling the singer's Ivy Park/Adidas collection.
In addition to highlighting her own accomplishments, Beyoncé put the spotlight on the children's book Hair Love in the clip. The book teaches Black girls the importance of loving their hair and was narrated by Blue Ivy.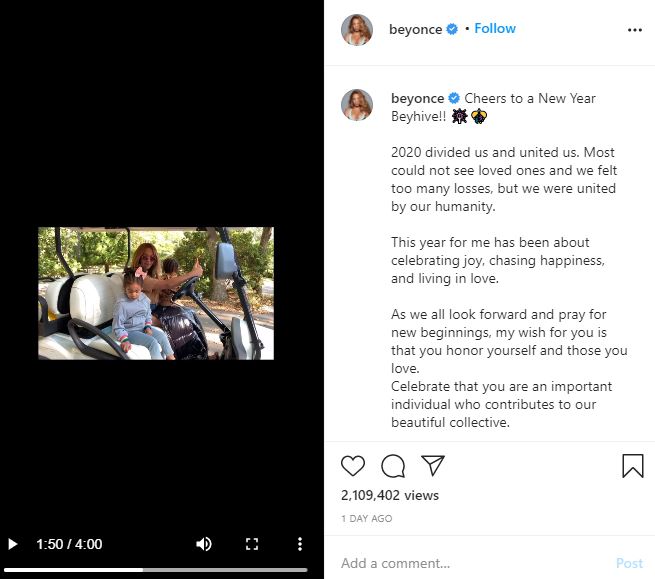 Beyoncé was reportedly in a loving mood this past holiday season and she thanked her team generously for their hard work and dedication. One of her cousins and members of her team, Angie Beyince, shared that the singer gifted them all with gold and diamond necklaces.
"@beyoncé gifted all of her girls with this amazing custom 2020 necklace. … It's a hand with the middle finger and the year 2020 combined into one. When I opened it my eyes teared up because it is both Hilarious & Deeply Sentimental. 2020 has had ups and downs but overall it's been a really weird and tuff year. Hopefully, 2021 is good to the world," she wrote.
Check out some of the photos below of the necklace and Beyoncé with her kids.