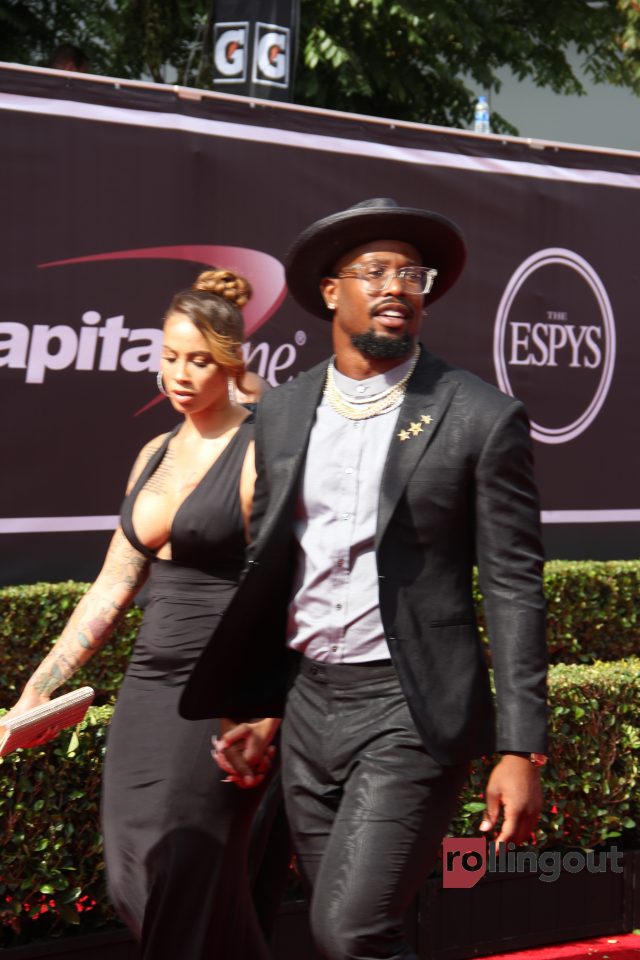 Last year, Dr. Dre and estranged wife Nicole Young took the award for the nastiest celebrity breakup.
NFL superstar Von Miller and his former fiancée Me'Gan Denise are early candidates to take the prize in 2021.
According to text messages posted by Denise, the Denver Broncos defensive end allegedly sent her a series of vulgar and disturbing messages, including the statement that he was "praying for a miscarriage" after she informed him she was pregnant.
After the former Rookie Defensive Player of the Year and Super Bowl MVP allegedly tried to order her to have an abortion, then said he was "honestly praying for a miscarriage," she took their private mess to the public sphere.
Initially, Denise warned Miller about how he should comport himself publicly as it relates to her and their unborn child. Miller allegedly became upset because she has decided to keep the baby even though they have broken up. On her Instagram story on Monday, Jan. 04, 2021, Denise made this ominous statement:
When Miller called their volatile on-again, off-again relationship and final breakup "fake news," Denise cut loose with the damning screen texts of their alleged unborn child and subsequent conversations.
Flip the page to read more of their exchange and the reaction on social media that followed.