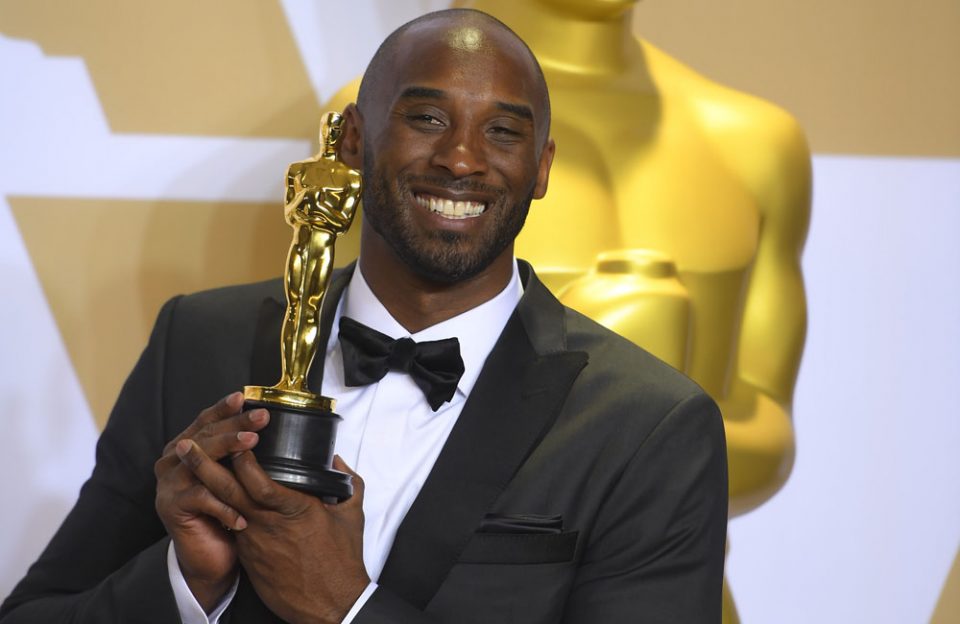 Tens of millions of sports fans remember where they were when all-time great NBA megastar Kobe Bryant passed away on Jan. 26, 2020.
The country shuddered in unison when the magnetic Black Mamba, 41, and his daughter Gianna "Gigi" Bryant, 13, were lost to us after the helicopter they were riding in with seven others crashed into the mountains in Calabasas, California. The tragedy occurred literally just down the street from where his legend took root and sprouted to unprecedented heights.
One year later, Bryant's widow Vanessa and a multitude of admirers are pausing to commemorate the man, the father, the player and the only person to ever win NBA championships and an Academy Award.
The tribute starts, of course, at the basketball cathedral where the Black Mamba tattooed his legacy into the souls of Angelenos, the Staples Center.
Family is Forever 🖤 pic.twitter.com/PH6R4sCrve

— Los Angeles Lakers (@Lakers) January 26, 2021
Speaking of the Oscars … due to how Bryant mocked Fox News' Laura Ingraham for telling star players to "shut up and dribble" during his acceptance speech, former ESPN reporter Jemele Hill believes the Los Angeles Lakers icon would have involved himself in what transpired during the rest of 2020.
I think about my last interview w/ @kobebryant a lot because based off our conversation about @Kaepernick7, I believe he would have been a powerful voice in 2020. Hard not to think about Kobe's death in relationship to the many things that unraveled after. #Kobe pic.twitter.com/Yi7T9tWQDT

— Jemele Hill (@jemelehill) January 26, 2021
Comedian Jimmy Fallon sobbed this time last year when, during the monologue of his late-night show, he regaled the audience of how he and Bryant met each other at a party before both became household names.
Can't believe it's been a year since we lost #KobeBryant. Celebrating his life today, and feeling grateful to have known him. 🙏🏻 pic.twitter.com/GAUXTNlx54

— Jimmy Fallon (@jimmyfallon) January 26, 2021
And the tributes continue to pour in from the entire spectrum of pop culture, from rapper-director Ice Cube to boxing icon Manny "Pac Man" Pacquiao, Oscar-winner Viola Davis, Justin Timberlake and Earvin "Magic" Johnson.
We all miss you Kobe pic.twitter.com/JId1kict8K

— Ice Cube (@icecube) January 26, 2021
"We really lost a giant. We lost an iconic human being that just happened to play basketball."@JalenRose remembers the life of Kobe Bryant 💜💛 pic.twitter.com/vHjjajGQcu

— Get Up (@GetUpESPN) January 26, 2021
Laker Nation we will always remember the brilliance, the legend, and the mamba mentality of #8/#24 💜💛 pic.twitter.com/vnXNOYZ3Jy

— Earvin Magic Johnson (@MagicJohnson) January 26, 2021
Remembering Kobe. #mambaforever pic.twitter.com/3FTkOJCCWU

— Manny Pacquiao (@MannyPacquiao) January 26, 2021
I can't believe it's been one year since we experienced the tragic loss of my brother, my friend, Kobe Bryant. It still doesn't feel real.

Kobe was so much more than just a basketball player and he was destined for even more greatness. pic.twitter.com/l3ulx1mmaF

— Alex Rodriguez (@AROD) January 26, 2021
Kobe Bean Bryant 🙏🏾💙🏁

— Isaiah Thomas (@isaiahthomas) January 26, 2021
Missed and loved. Heart goes out to Vanessa and family today 💔💔🙏🏿🙏🏿 pic.twitter.com/7TOKESaxTm

— Viola Davis (@violadavis) January 26, 2021
"The most important thing is to try and inspire people so that they can be great in whatever they want to do."

Mission accomplished.

Rest In Peace Kobe. pic.twitter.com/7TR1ladjGU

— JJ Watt (@JJWatt) January 26, 2021