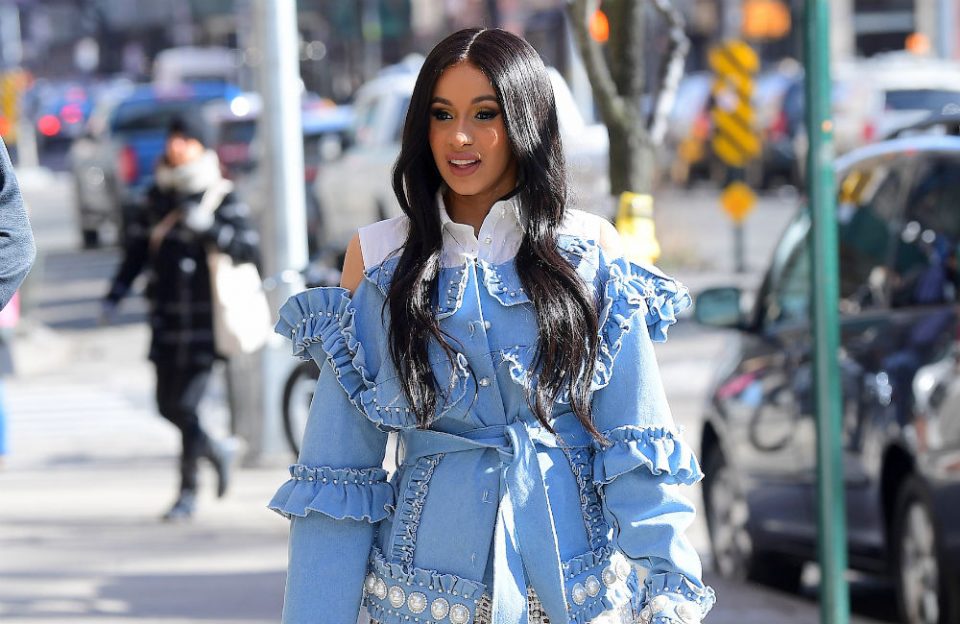 Cardi B spent Monday, March 16, 2021, swinging at people, 24 hours after her sexually provocative performance of "WAP" at the Grammys accrued over three million views on YouTube.
The "Bodak Yellow" emcee ripped into conservative political comedian Tim Young when he complained in a jocular way on Twitter that "WAP" has garnered more reads in school than Dr. Seuss books.
Cardi, 27, fired back: "… stop comparing a sensual song to books that has [sic] RACIST content!"
Apparently, the comedian tapped a nerve because Cardi wasn't finished dusting him up.
By the way Dr Seuss publishing company made the decisions to remove those books on their own .Black people are not the one telling these companies to do things that they think Is "progressive" black only ask for equal justice . https://t.co/F34fphVBIb

— Cardi B (@iamcardib) March 15, 2021
Conservatives been making viral tweets comparing WAP to the banning of some of Dr Seuss books as if there's any correlations between the two ….Well I can DEFINITELY tell some of ya ONLY read dr Seuss books 🙄 cause ya mind lacks comprehension. https://t.co/F34fphVBIb

— Cardi B (@iamcardib) March 15, 2021
Cardi's stream of consciousness aimed at Young happened about the same time she received incoming fire from Fox News contributor and conservative favorite Candace Owens. She and Fox News host Tucker Carlson excoriated Cardi and Megan Thee Stallion for their very risque performance of the record-breaking "WAP."
As you can see below, Owens told Carlson that the raunchy performance, replete with sexual intercourse simulations, is having a deleterious effect on young people and the culture overall and signifies the end of the American "empire."
https://twitter.com/iamcardib/status/1371709653441159171