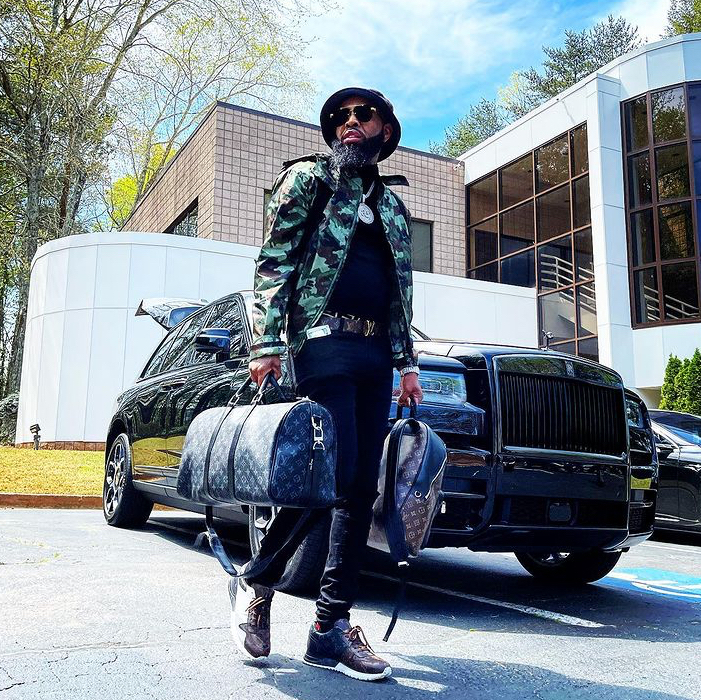 Rolling out caught up with Atlanta's most sought-after music mogul, Boomman CEO of Authentic Empire. Authentic Empire currently has some of the hottest artists on its roster. On Saturday, April 3, Boomman turned 40 and celebrated his Birthday in a major way. He hosted AE's Indie King Showcase and signed artist Doughboy D to a $150,000 single deal with a cash advance of $25,000.00.
We caught up with Boomman to learn more about the label's goals.
What is Authentic Empire currently working on?
We got a lot of amazing things going on right now. Currently, we're working on Euro Gotit's project. He just did a song with Future and we did a partnership with Vydia to kind of help catapult his new project, called Foreign Forever that is scheduled to drop on May 7. I'm also working with Money Mu who just finished a record with Pooh Shiesty. That project should drop April 16.
As one of Atlanta's hottest labels right now, what are your plans for expansion in 2021?
We are working on two facilities. Our compound, AE University [Norcross, Georgia] and AE headquarters [downtown Atlanta] … is a $2 million project that we're working on downtown located in the 107.9 radio station building. We got a lot of major things going on right now.
The compound is for independent artists. We will be teaching about the music business and all of the dynamics – how to register their music, publishing, distribution, the recording process [and] media training. There has not been anything like this since LaFace and the 90s.