Seven days ago, Sabrina Peterson gave T.I. and Tiny Harris an ultimatum: apologize for allegedly abusing a score of young women and she would drop her lawsuit against the music power couple.
A full calendar week later, the Grand Hustle boss and his wife gave Peterson their answer.
They both laughed at her.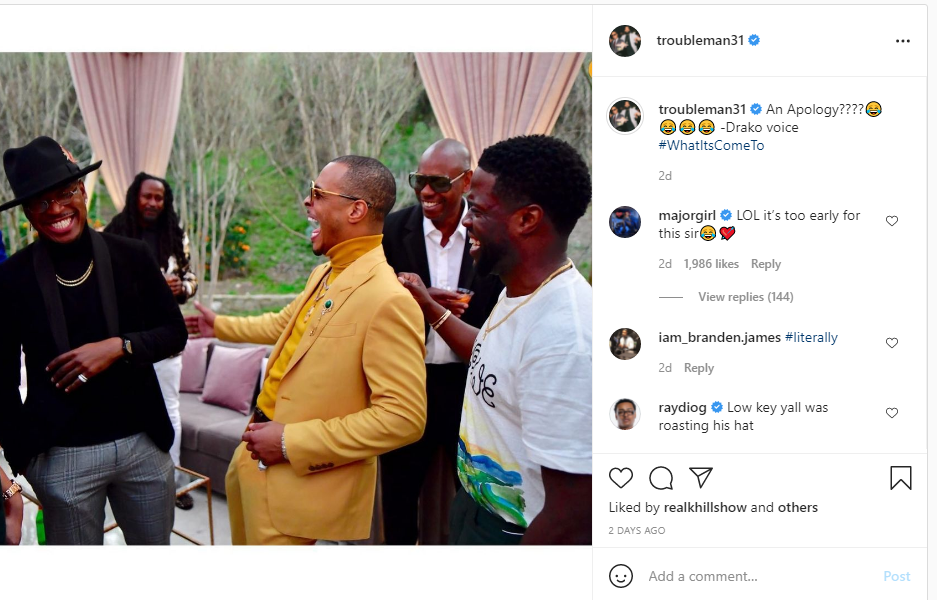 Before his 13.5 million Instagram followers, Tip asked incredulously "an apology?" and followed that up with a battery of laughing emojis. He paired that statement with a photo of himself guffawing uproariously with his celeb pals.
Tiny added her response, saying "It's too early for this sir," followed by her own laughing-crying emoji.
Peterson, who was once a close confidante of Tip and Tiny Harris, later responded by throwing cryptic shade at the rap impresario. She posted a "Narcissist Checklist" on her IG page. The list includes such things as "Two-faced, putting friends and family down behind their backs" and "Tendency to blame their lack of success and failures on others."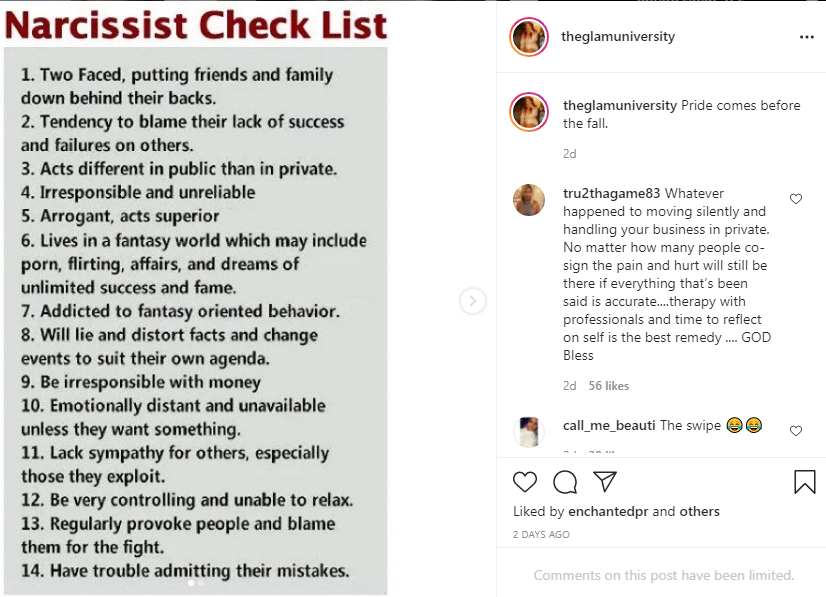 In the caption, Peterson wrote "Pride comes before the fall," as an alleged harbinger of misfortune that will soon befall Tip and Tiny.
This exchange comes amid several investigations that were or are undergoing in Los Angeles, Las Vegas and New York about alleged improprieties committed by the Harrises.
A few of the probes are inching along at a glacial pace because the alleged victims are unwilling to identify themselves.
"The Harrises are still waiting for the accusers to reveal themselves publicly," Attorney Steve Sadow told HipHopDX in April 2021. "By continuing to hide behind anonymous allegations, the unnamed accusers effectively render themselves not credible and unworthy of belief. We say: let the light shine on their identities so we can go about disproving these scurrilous accusations."