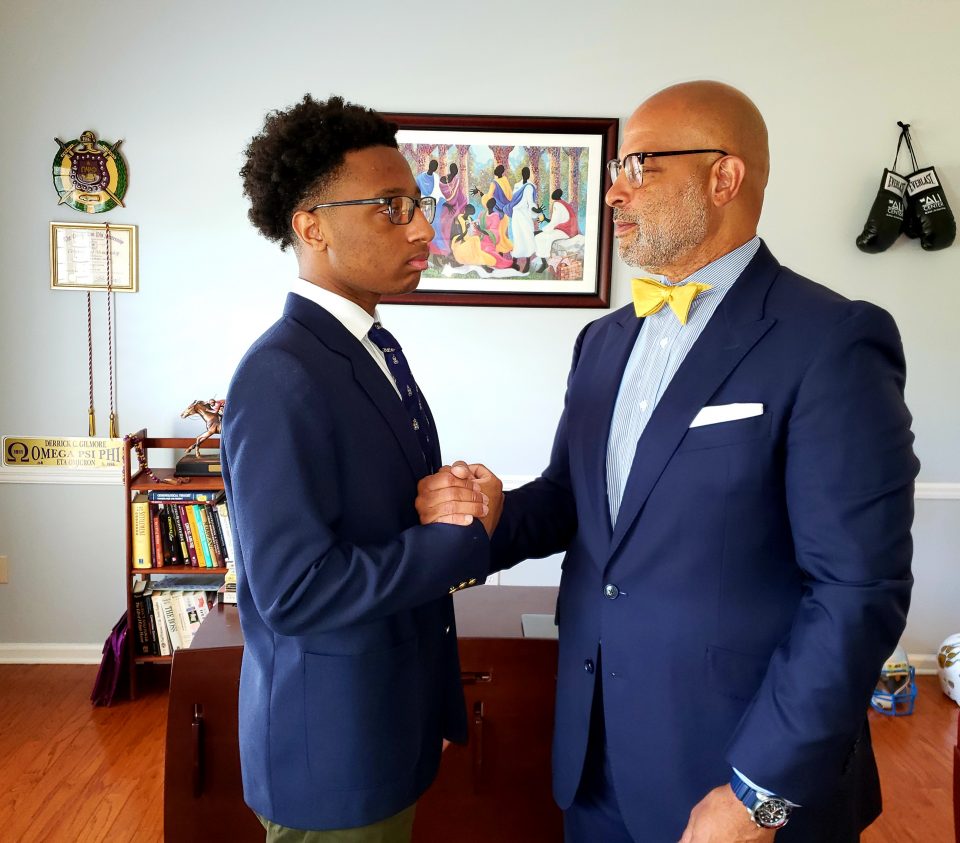 Which fatherhood experiences have taught you the most about yourself?
Being the father of a son who was diagnosed on the autism spectrum at the age of 3 taught me that the scripted notion of expectations are ill-suited to address the phases of manhood. My quest to be a better son, husband, and father through discipline and deed, mute insecurities that question the possibilities, and provide confidence in knowing that my shoulders are strong and broad enough to be a viewing platform for future generations.
What insightful advice would you suggest about building a network?
While America continues its tolerances for the lynching of Black males by those tasked with protecting and serving in this country, a strong network of support for mental well-being is critical. These assaults not only affect youth but are detrimental to adult males as well. Friends and mentors who serve as voices of respite should be compiled to fill the powerless void that comforts us all, both mothers and fathers are foundational in treating these wounds.