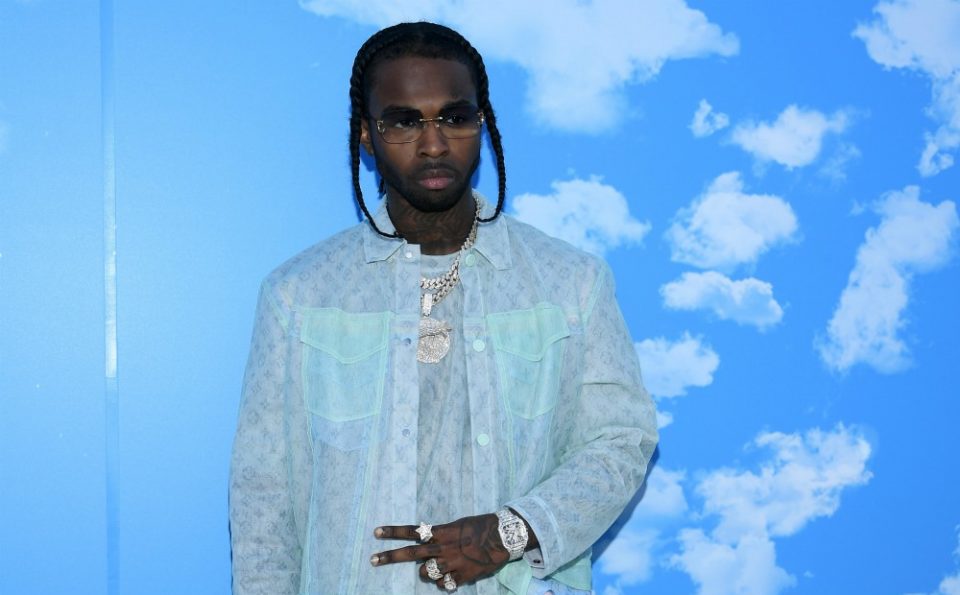 Corey Walker, one of the four people accused of killing rapper Pop Smoke, was denied bail on Friday, Sept. 17. Walker's attorney, Christopher Darden, the former co-prosecutor who lost the O.J. Simpson case, requested a bail hearing, which was quickly challenged by prosecutors. Judge Curtis B. Rappe agreed with the prosecution and Walker will remain behind bars until his trial.
The Los Angeles District Attorney previously decided not to pursue the death penalty against Corey Walker in July. Walker, 20, is the only adult suspect among a group of teens charged with "The Woo" rapper's death. A 15-year-old is accused of firing the fatal shots but Walker was charged with murder with the special circumstance allegation that the slaying occurred during the commission of a robbery and a burglary, which made him eligible for the death penalty. If convicted, he could still face life in prison without the possibility of parole.
Pop Smoke, whose real name was Bashar Jackson, was killed on Feb. 19, 2020, in Los Angeles during a botched home invasion. Five suspects were initially arrested in July 2020 in connection with his killing and four are awaiting trial. Earlier this month, Pop Smoke's gravesite in Brooklyn, New York's, Green-Wood Cemetery was vandalized. Images surfaced of the defaced mausoleum where the rapper's crypt was cracked open, with pieces of chipped marble on the ground. Audrey Jackson, the mother of the slain rapper, and some of his family members fixed up Pop's final resting place.
"We cleaned up. We sat and talked to each other and to him," she posted on Instagram along with a picture of her kneeling at his graveside.
New York police said the total damage so far is at least $500 and no arrests have been made in the case.