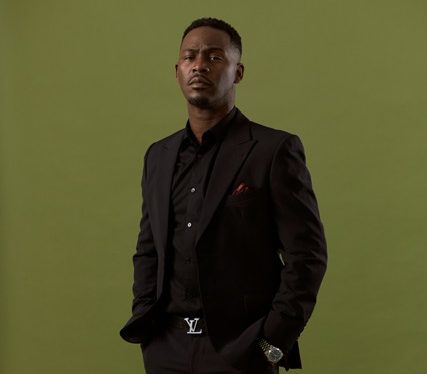 Fred Frenchy is an entertainment and music executive, CEO and founder of Culture Shock Galleries. Frenchy joined rolling out to provide insight and spread awareness on non-fungible tokens (NFT's), what they are, and why they are beneficial. He hopes to shed light on the new cryptocurrency "wave" and how it can be used for economic gain in the Black community.
Frenchy recently partnered with Big Pun's estate in celebration of his 50th birthday to release the first NFT hip-hop collectible.
What are NFT's and how can we move forward in this industry?
I had the time to dive into it [crypto and blockchain]. I have had time to study that ecosystem the right way. I wanted to enter that space thinking outside the box because there are a lot of very valuable players in NFT and blockchain right now, but what I know is the hip-hop culture. I know what that culture needs and I wanted to create something for us and the culture. I've seen that there was [something lacking] in this ecosystem. I identified the problems and…the Culture Card was launched. The marketing is about a target [hip-hop culture]…and I want to bring them into this crypto culture. That is very important because it's given us a new power in controlling Black IP intellectual property.
So when you think about Black IP, why is this important for the economy and for us to grow our IP revenue stream in perpetuity for our wealth?
Historically, Black creators have been misled into getting money upfront instead of owning their intellectual property. Crypto in the blockchain, especially NFT, is changing all that. We have the potential now to become the next immense mainstream creators in control of the movement. Also, as far as the ownership and monetization of our own IP, it's very important, because now through crypto we are making our own money. We have a system of royalties that we are controlling and we can make money from big opportunities.
You've really connected to this new technological world, why is it so important as a Black CEO in particular, to adapt and study new technology?
We have the opportunity with crypto and blockchain because it's decentralized. That's something that you can do on your own time and make your own money, control your IP; that's very important to understand. All of the education is out there; you open YouTube and consume. You do your own research, Google things, and then you make your own interpretation. It is important because there was a lack of awareness for Black creators and Black entrepreneurs as well in the technology [space]…All the marketing I've gotten paid for and the people that I help now is through crypto. The money is real and we have access to it now, so technology is very important.
Watch the complete interview here.