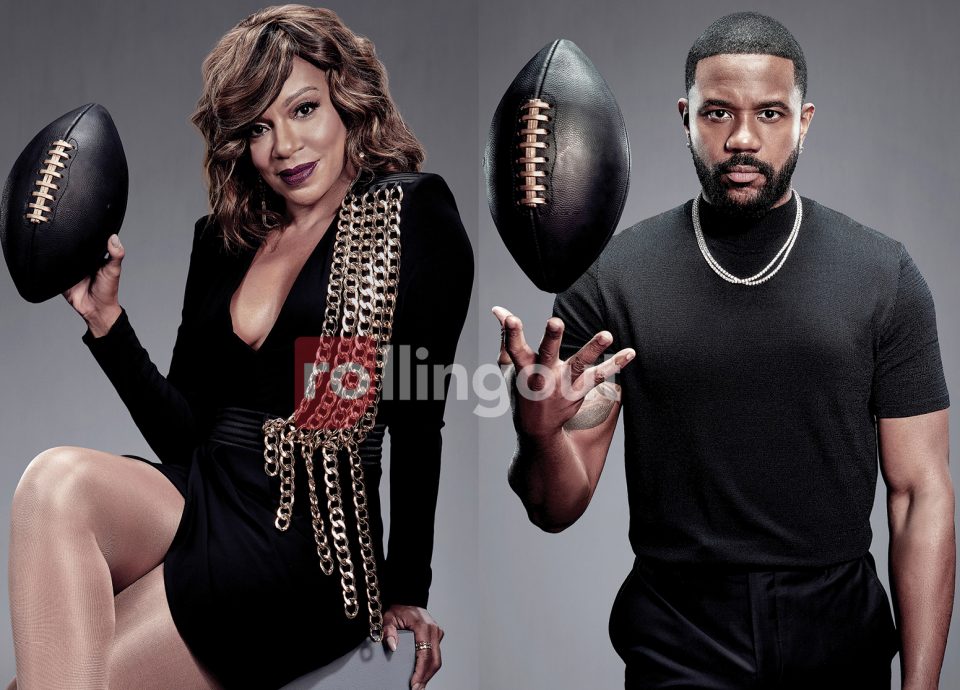 Six years after last being seen on-screen together and 15 years since they took on the roles of mother and son in the urban sports culture-driven hit sitcom, "The Game," Wendy Raquel Robinson and Hosea Chanchez will reprise their roles as Tasha Mack and Malik Wright, respectively, on Nov. 11, 2021, on Paramount Plus. Television critics have sarcastically labeled the show immortal because it's been revived three times over the last 15 years, by three distinctly unique networks. Whether it's the brilliance of the lead actors, the relevance of the sports-driven storyline, the show's unique ability to connect with culture, or all three, executive producer Mara Brock Akil's brainchild that focused on the flashy but often turbulent lifestyle of NFL players and their wives has stood the test of time.
For Robinson and Chanchez to reprise their signature roles after such a long break is both challenging and exciting. Robinson says she looks forward to sharing the growth her character has experienced.
"Tasha has gone through a lot since we last saw her. The relationship with Malik has changed and matured. She's still chasing that bag, but she's married now, she has another child and so she's learning balance," Robinson shares.
The emotional relationship between a single mother and her talented son is at the heart of the show and Robinson says she gave her all to the role, so much so that although she doesn't have biological children, she has a very close relationship with Chanchez.
"I don't have children of my own, but my best friend had a daughter very young and at the time that I auditioned for the role she was my muse — and she still is to this day. It's quite interesting; you see the mother and child really growing up together and sometimes it gets messy when those line gets blurred, but I think that's a reflection of what happens in the world," Robinson says.
Chanchez echoes Robinson's sentiment when it comes to their relationship and the show offering an opportunity to show growth for both his and the man he is today. "When I auditioned for Malik, I was 24 years old. Today I'm a 40-year-old man and I have to plant my feet on the ground," Chanchez laughs. "When I was younger, I didn't understand what that meant but now I'm experiencing the aging process, ironically, right along with Malik."
Chanchez said he didn't believe it when he first heard "The Game" was being brought back for the third time.
"I just didn't think there was anymore stories for these characters to tell. But after I had a chance to talk with Mara and Devon Greggory [showrunner], I saw a different perspective and I'm looking forward to it. I promised myself and the producers that I'm going to leave it all on the table. Ironically, there are so many parallels between my life and Malik's, and though we're not the same person, in many ways we're going through similar transitions as a man," he says.
"The Game" is officially titled a reboot, but there are some major differences the third time around. While San Diego, California, was the prior backdrop, Las Vegas hosts the new season. The series will also introduce several new characters and currently will not include Tia Mowry, who played Melanie Barnett for both previous seasons, although the actress recently teased rumors saying "never say never" when asked if she would be appearing on the new season.
Fans of the show will no doubt look forward to the drama that the show was known for but producers also managed to deal with some cultural issues such as racism, classism, etc. Both Robinson and Chanchez believe this new season will live up to the show's reputation of handling real-life current issues.
The world of professional athletes is one that is admired and revered and fans love getting a sneak peek into the world of privilege and extreme success that top athletes enjoy. When queried about who his favorite athlete is, Chanchez referenced a past guest on the show.
"Serena Williams is my favorite athlete. She played my girlfriend on the show for a couple of episodes and I got the chance to see how hard she works and was privy to some of the things she's gone through and overcome. I believe she is the greatest athlete of our time. When you add all that up and you see the level she continues to compete at, it's more than admirable," he says.
Click here to watch the entire interview:
Artwork provided by Paramount+ ©2021, All Rights Reserved