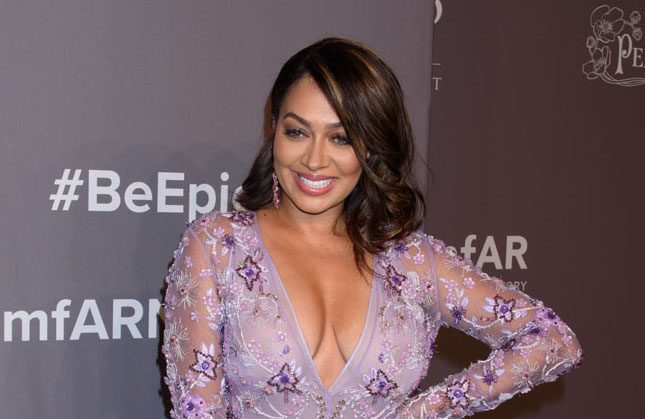 La La Anthony has had a bit of a whirlwind year after filing for divorce from Carmelo Anthony. Now she is opening up about the unexpected health struggles she faced.
In an interview with Self magazine on Friday, Nov. 12, 2021, Anthony revealed for the first time that she was rushed to the hospital in June 2021 to have emergency heart surgery.
Anthony's heart problems date back to 2019, when her doctor noticed PVCs after examining her heartbeat. Formally known as premature ventricular contractions, PVCs are extra heartbeats that disrupt your heart's normal rhythm.
"I felt my heart racing all the time, but because it's all I ever really knew, I didn't even know that it was necessarily something wrong," Anthony told Self of her heart problems. "I just thought, 'Oh, you just feel your heart racing sometimes because you're working too much, you haven't slept, you're stressed.' "
After Anthony's symptoms began to worsen, she got an EKG which showed that she was having "about 25 percent more heartbeats over the course of the day than the average person."
Anthony's doctor prescribed her medication to help restore the normal rhythm of her heart. Still, she decided to try and manage her condition by herself, noting that the medication made her feel out of it.
Continue reading on the next page.