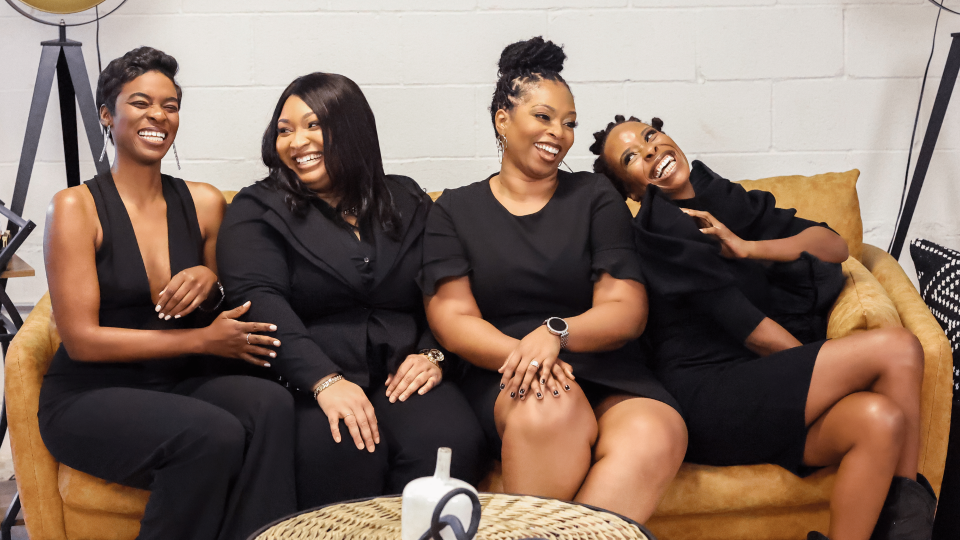 "I called some of the most talented women in their respective industries and told them this is the idea — we're about to help 100 Black Women by giving them the information they need to start, elevate, and operate their businesses, without the stress or hefty investment. And we knew it could be done without having them break the bank. I strategically selected all of the women in the Collective because we all share a common mission, which is to see Black women win," Dreher says.
The BlkWomenHustle® Collective engages participants in 2-hours of one-on-one consultations to educate and distribute resources with:
Business and entertainment lawyer Lerae Funderburg, Esq. to protect intellectual property through trademarks, copyrights, and entity formation

Certified public accountant Pam Bell to maintain business taxes and financial compliance

Wealth strategist and business credit consultant Rachel Gibbs to qualify and obtain business credit

Marketing strategist Lashawn Dreher to amplify digital marketing efforts and online visibility
Over the past six years, The BlkWomenHustle® Collective's business consultants have serviced 5,000+ individuals and entities to provide 2,000+ legal contracts, copyrights, and trademarks, generate $500,000+ in marketing campaigns and content, obtain an average of $50,000 in business credit, and save $1+ million in business taxes. Now they're on a mission to put the same effort and results into the businesses of 100 Black Women. 
The BlkWomenHustle® Collective launches March 1st and their wait-list is open. For more information about their company and this initiative, visit blkwomenhustle.com/collective.