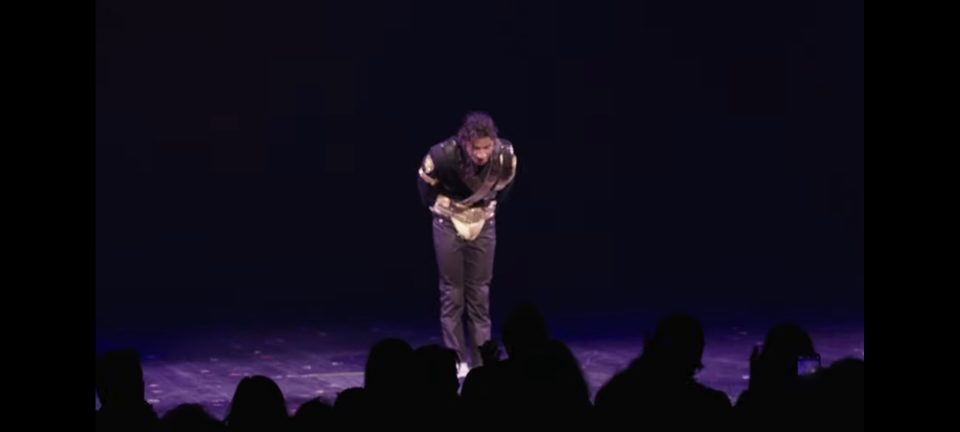 MJ the Musical, a Broadway show about the King of Pop Michael Jackson, opened on Feb. 1, 2022. Black playwright Lynn Nottage,  a two-time Pulitzer Prize winner, wrote the script for the show.
MJ the Musical is set in the early 1990s as Jackson prepares for the Dangerous World Tour.
The musical features phenomenal choreography and over two dozen songs from Jackson's vast catalog.
Myles Frost made his Broadway debut in the musical as MJ of the early 1990s. You might think you are listening to Michael if you close your eyes because Frost sounds like him. Furthermore, the superb supporting cast features two other actors playing Jackson at different ages.
Quentin Earl Darrington stars as Joeseph Jackson and showcases his acting in emotional scenes.
Ayana George stars as Katherine Jackson. Her extraordinary voice seemingly sets the stage afire when she sings "I'll Be There" or "Man in the Mirror."
Tavon Olds-Sample shines as Michael singing "Off The Wall" and in other roles.
Carina-Kay Louchiey, who lights up the stage as Suzanne de Passe and a dancer, also gives a standout performance.
George, Olds-Sample, and Louchiey all made their Broadway debut in this musical.
Deciding which iconic songs to select for the musical must have been a spirited debate. Ultimately, 37 songs, mostly by Jackson, were selected like "Billie Jean," "Beat It" and "Rock With You."
Less popular songs included are "Stranger In Moscow," "You Can't Win" and "They Don't Care About Us."
If you are a fan of Michael Jackson, plan to see MJ the Musical because you will enjoy it.
The cast and crew take you on a magical musical journey through Jackson's life. As a result, it is sure to have you singing and possibly dancing in your seat.
Check out this footage from opening night.
[embedyt] https://www.youtube.com/watch?v=F9e3U2Fxnbg[/embedyt]