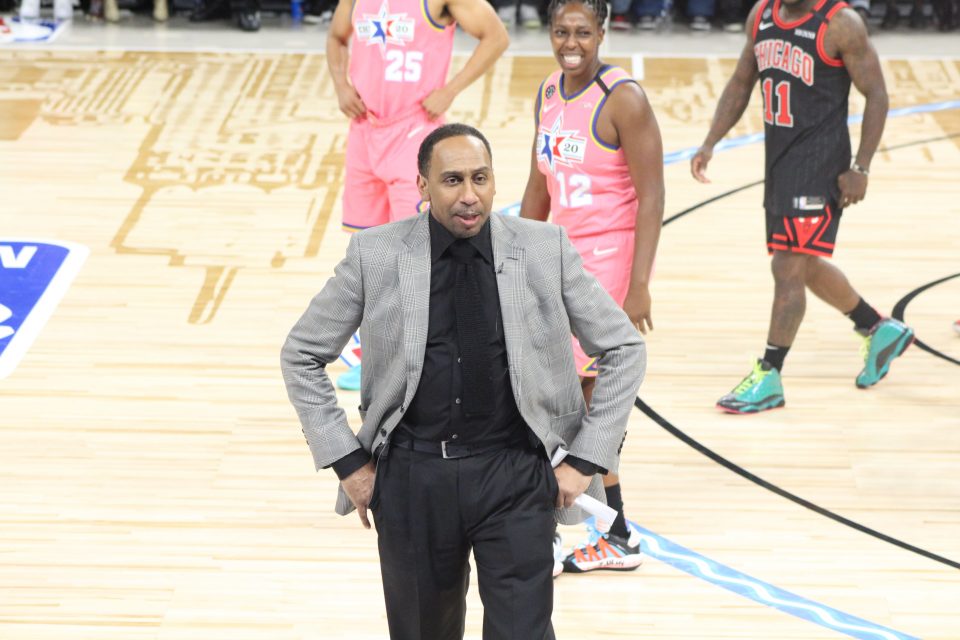 Stephon Marbury dragged Stephen A. Smith online after the host of ESPN's franchise show "First Take" called Marbury's friend, NBA superstar Kyrie Irving, "one of the most delusional athletes in American history."
Hyperboles aside, Smith rebuked Irving severely after the point guard's Brooklyn Nets suffered a humiliating sweep at the hands of the Boston Celtics in the first round of the 2022 NBA playoffs.
Smith pummeled Irving because of his resolute stance on avoiding the coronavirus vaccine. The decision resulted in Irving's absence at a majority of the regular season games due to New York's now-defunct ordinance banishing non-vaccinated residents from entering public places. Due to the lost games, the Nets were seeded lower to start the playoffs and had to face off against the powerhouse Celtics who easily vanquished the Nets in four games.
Marbury took umbrage at Smith's denunciation of Irving.
We are witnessing one of the biggest uncle Tom's on the planet in @stephenasmith https://t.co/I1Ar1M2EGA

— I AM PEACE STAR (@StarburyMarbury) May 1, 2022
After Smith berated Irving for several minutes following their embarrassing exit from the playoffs, Marbury stepped in and blistered Smith with the accusation that he has profited handsomely off of denigrating successful Black athletes.
Smith responded by not criticizing for Marbury for assaulting his character, but by pointing out that Marbury once suffered from severe mental instability.
"I'm not going to insult Stephon Marbury. I will say Stephon Marbury has had a problem with me since 2009 because we thought he was a bit bizarre when he was eating Vaseline, literally on video like it was bunch of cheeseburgers," Smith said on Twitter. 
On May 3, 2022, Marbury ripped into Smith again, saying that the former newspaper reporter-turned-TV personality had leaned on unreliable sources to acquire erroneous information.
Lol.. I had a problem @stephenasmith when you was calling yourself a source after Larry Brown was feeding you information which were lies that you reported to build your reputation. You never put your name on the lies. You break down black athletes for gain and fame. https://t.co/RkVA9mrYbU

— I AM PEACE STAR (@StarburyMarbury) May 3, 2022