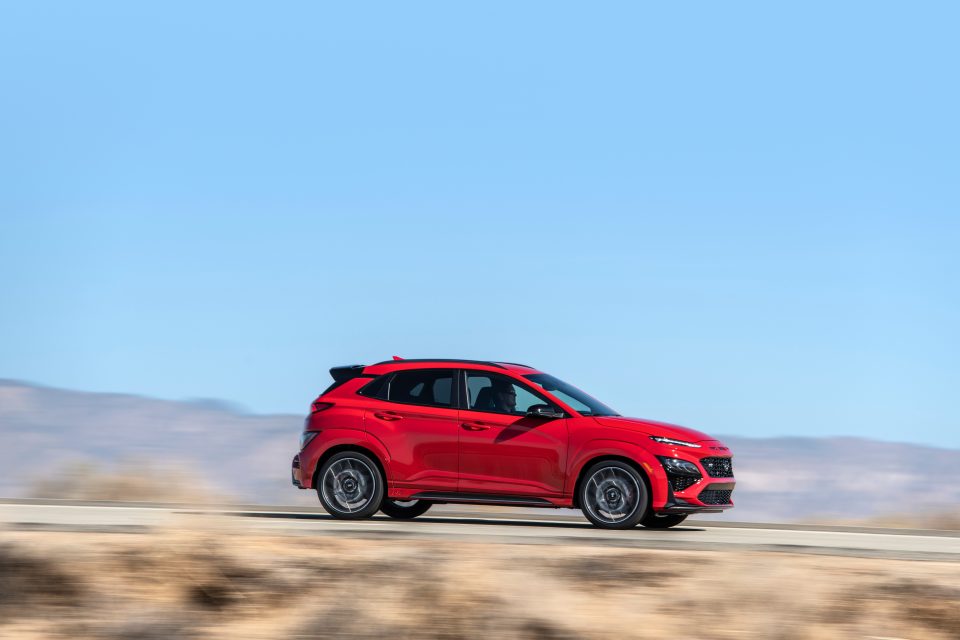 At first glance, one would believe that
Hyundai's Kona N
is just another compact car. But nothing could be further from the truth. The 2022 Kona N is not a car, it is an SUV, but it's a super fast, high performance SUV that is exhilarating to drive.
"Kona N is a true hot SUV with the performance level of a hot hatch. It breaks the rule that SUVs are less fun to drive. As an N model, it goes beyond the limits of an ordinary SUV," said Albert Biermann, head of research and development at Hyundai Motor Group. "Kona N can carve corners on the racetrack and bring excitement to everyday driving."
As Hyundai Motors America continues to expand their high performance N lineup, the Kona N is the first N model that offers a versatile SUV body configuration. The Kona N offers versatility for day-to-day errands but when you are feeling a need for speed, this compact fireball offers exhilarating acceleration which is also racetrack ready to put this baby to the test.
Under the hood, the 2022 Kona N is powered by a turbocharged 2.0-liter direct-injected engine that delivers 276 horsepower. Though it is an automatic, you can experience an adrenaline-rushed experience when using the shift paddles.  The transmission control in the Kona N, has quick shifts, which directs the driver to other cool features on this SUV ― including N Grin Shift.
The Kona N's engine delivers a maximum output of 276 horsepower, but with the NGS turbo over-boost function, the power is temporarily increased to 286 horsepower, maximizing driving fun. The Kona N is clearly a sporty SUV that exemplifies confidence.  From the front spoiler to the double-wing roof spoiler, the Kona N looks just looks ready to deliver. A side view of the 19-inch alloy wheels and curvaceous lines of the fenders accentuate its muscular body.
Surprisingly, the all-new Hyundai 2022 Kona N is moderately priced for a compact SUV.  Hyundai has offered the 2022 Kona N, fully-equipped at $35,425, which includes a $1,225 destination charge.