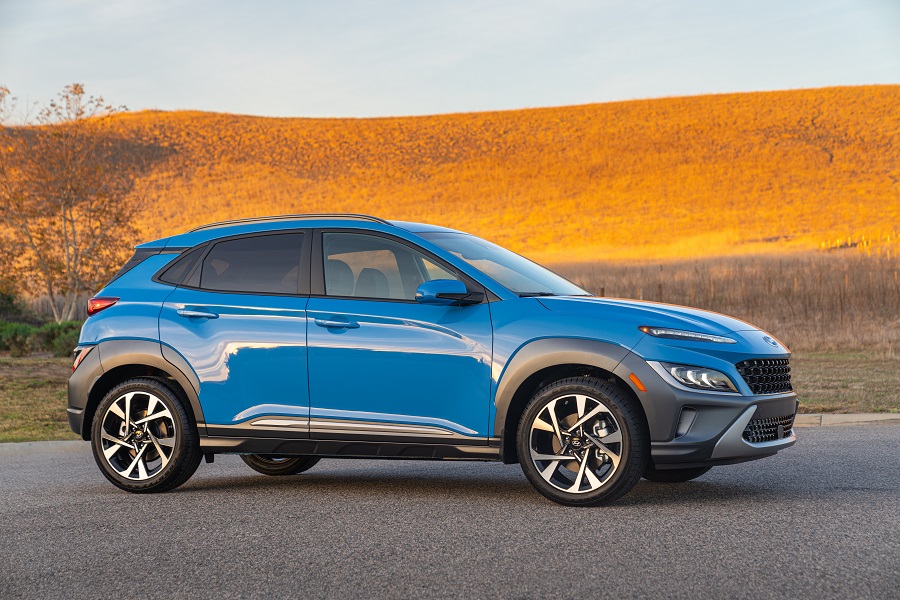 Love it or hate it, electric vehicles are the future of motorized transportation. Hyundai Motor America is aggressively working to achieve carbon neutrality with its EV fleet by 2045. Hyundai is committed to developing the next-gen transportation and driving toward a more sustainable future. The Kona is just one example. The 2022 Kona Electric Limited is an example of Hyundai's green energy innovation.
During my test drive of the Kona Electric Limited, I admittedly became a converted fan of EV cars.  Since the Kona first hit the city streets of America, the car has been widely favored by singles and urban dwellers. Besides the Kona's cute zippy look, it is also very competitive with other EV cars.
Charging and driving range has always been a concern for most none EV car owners. Hyundai powered the Kona Electric with a high-efficiency 150 kW (201 horsepower). The large lithium-ion battery pack delivers up to 258 miles per charge.  In addition to a decent battery charge range, the Kona Electric comes with Hyundai's standard warranty and complimentary maintenance package.
The Kona Electric is quietly making noise in many popular cities. I witnessed some of its popularity in Atlanta where I spotted several older models of the Kona Electric.  In 2022, the Kona Electric has been refreshed with a new, sleeker aerodynamic shaped front, along with sporty sculpted lines. Hyundai enhanced the LED daytime running lamps and revamped the rear taillights. What is most impressive is the adequate space for a compact car. There was ample and comfortable seating for my six-foot-three frame to drive comfortably.
The interior comes with many standard technologies, such as multiple USB ports for both the rear and front-seat passengers. You will also find optional electronic parking brakes (for the premium trims), new ambient lighting, and cargo space for most singles and urban dwellers. A few standard features that come with the Kona Limited include: Harman Kardon audio system, ventilated front seats, and heated steering wheel.
The 2022 Kona Electric pricing starts at around $34,000. As test drove, the Limited comes in around $43,840. The Kona Electric Limited is a fun car to drive plus it offers emission-free sustainability. If you are considering purchasing the Kona, get up to $7,500 from the federal government along with other cash incentives. Currently, the Kona Electric is sold in limited markets, so make sure you check with your local dealership and state for availability and incentives.