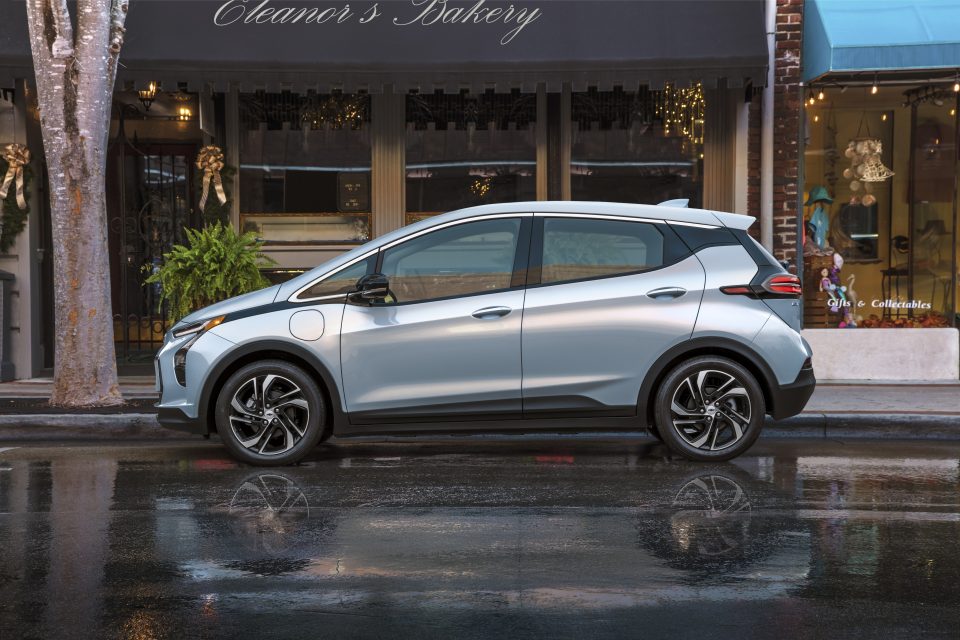 In 2017, General Motors under the Chevrolet brand rolled out the Bolt all-electric vehicle. The Chevy Bolt EV was well received but ran into a few battery issues. The good news since then, GM has aggressively fixed the problem by replacing hardware and using software updates to correct the battery problem. To date, GM has continued their efforts of replacing all defective batteries at Chevrolet dealerships.
Fast-forward to now, Chevy has redesigned the 2022 Bolt EV making it one of the best electric vehicles on the market. What is new is a stronger electric powertrain that enables a very noticeable acceleration. Also, there is an increase on driving range on a full charge, 250-miles (which can vary based on driving conditions) plus the Bolt EV rides and handles very well.
Chevy has two trim models, the Bolt EV and EUV. In their EUV trim, Chevy will introduce their first vehicle with Super Cruise, a true hands-free driver assistance system for enabled roads. One of the biggest wins for the 2022 Bolt EV is Chevy reduced the price, the base price is $31,995, with optional features it tops off at $34,200. In comparison to other EVs in the same category, the 2022 Chevy Bolt is catching the attention of potential buyers.
As the list of new additions for the Bolt EV continues, Chevrolet is making charging more convenient for customers. They are offering a new Dual Level Charge Cord, which 3will eliminate the need to purchase a separate charger for their home. Additionally, Chevrolet will cover the cost for the standard installation of Level 2 charging capability for eligible customers who purchase a 2022 Bolt EUV or Bolt EV.
Once inside the Bolt EV, Chevy's new instrument panels feature a 10.2-inch-diagonal infotainment color touchscreen and integrated climate controls. The Bolt is loaded with connectivity technologies  allowing the driver and passengers to connect their smartphones. Also included are In-Vehicle Apps allowing users to browse a list of available apps such as Alexa, Spotify, The Weather Channel and many more. These apps can be installed on the infotainment system.
The future of electric vehicles is the 2022 Bolt EV and it is a top choice to consider when looking for an affordable and reliable car.