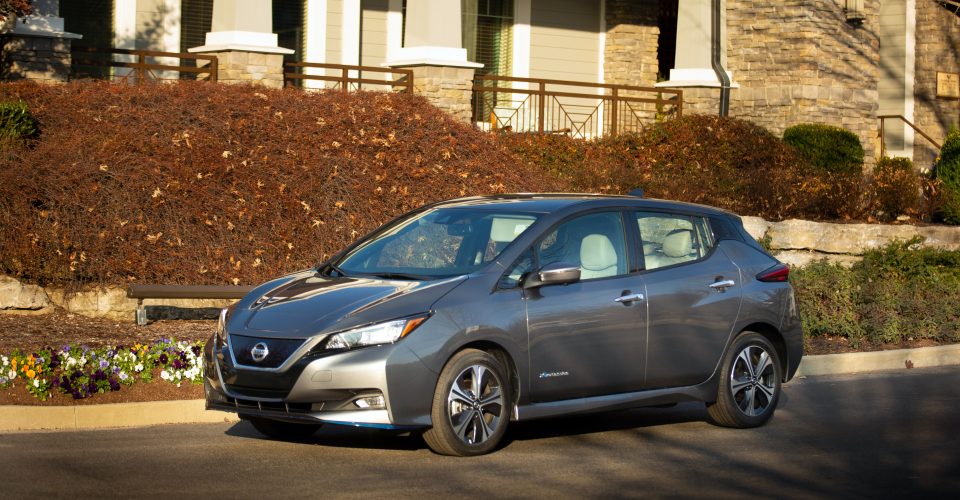 For more than a decade, Nissan Americas has been a pioneer in mass-market electric vehicles. The all-electric Nissan LEAF continues to play a key role in Nissan's accelerated shift to the electrification of their vehicles.
This week I had the opportunity to test drive the 2022 Nissan LEAF SL PLUS. This car, as well as the line of LEAF trims – LEAF S, LEAF SV, LEAF S PLUS, LEAF SV PLUS, and LEAF SL PLUS – are all affordable and refreshingly straightforward electric cars. With the current cost of gas, it also makes them a relatively good value.
Of the two versions available, the LEAF PLUS offers an extended range of driving. This car has a larger-capacity 62-kWh lithium-ion battery, increasing the range to up to 226 miles.  The LEAF PLUS also features a more powerful 160 kW motor that produces 214 horsepower.
New this year for the LEAF, Nissan has made the CHAdeMO quick charging port standard. The big news however is the overall price drop from Nissan on the LEAF. From the LEAF S to the LEAF SL PLUS pricing ranges from $27,400 to $37,400 making it one of the cheapest new electric vehicles on the market.
Consumers will also find space and comfort once inside this compact EV. For the driver and front seat passenger there is amble leg room. There is also sizable cargo space available as well. When it comes to infotainment and connectivity, all LEAF models come with a 8.0-inch infotainment display with Apple CarPlay and Android Auto integration. If needed, navigation is optional.
The 2022 Nissan LEAF SL PLUS is a new option to counter rising gas prices and support environmental sustainability. Qualified purchasers may also be eligible for a federal tax credit of up to $7,500. The LEAF is on sale now with a starting MSRP of $37,400.