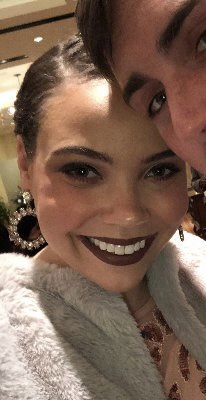 A former Oklahoma middle school teacher has been fired and faces a felony charge after allegedly sending naked photos to a high school student.
Ivy Reneau, 28, allegedly added a 16-year-old on Snapchat after meeting him at a soccer practice. Reneau was an assistant coach for the Midwest City Middle School Soccer team, and the high school and middle school teams played at the same place. The teacher heard the 16-year-old boy liked her and "wanted to watch her run," according to court documents acquired by KFOR.
She sent him four nude pictures and one vulgar video, according to the documents. She allegedly sent a picture of her topless, another "posing in front of the mirror sideways with no clothes on and her breast exposed along with her butt." The 16-year-old showed the pictures to some of his teammates.
Reneau said her and the student never made the relationship physical, but she admitted to agreeing to "hang out" with him before not following through. The student allegedly asked the 28-year-old to Cash App him money and threatened "he could ruin her career over the pictures."
She sent him $120 in total, according to the documents. The teacher said she knew it was wrong to engage with a student, but thought he was 18.
The Mid-Del Schools district put out a statement that read Reneau is no longer employed by them and she has been charged with the felony of Using Technology to Engage in Communication for Sexual or Prurient Interest with a Minor.
The age of consent in Oklahoma is 16, but adults in a position of authority can still be charged with having sexual relations with children under the age of 18, the WSTPOST reported.