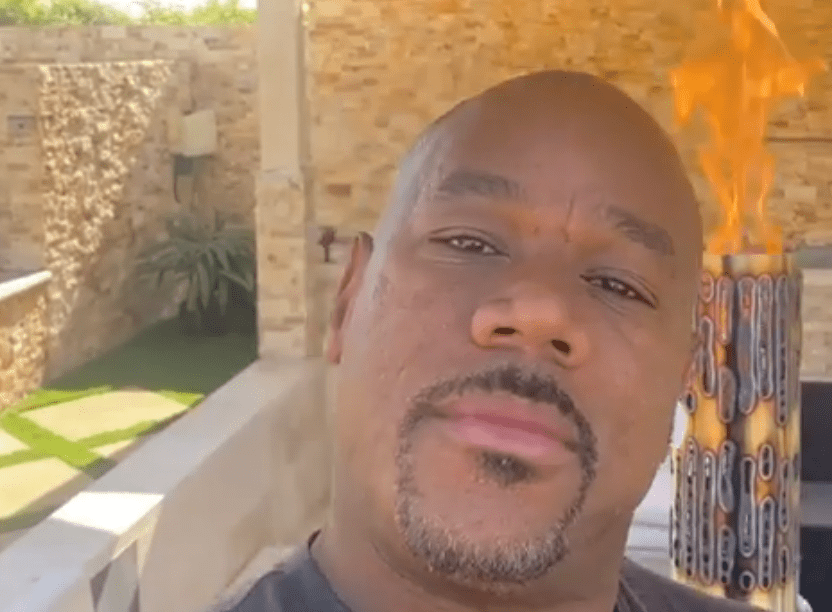 J. Prince has had enough of Wack 100 sounding off about the icons of today and yesteryear and allegedly questioning their sexual orientation.
The founder of Rap-A-Lot Records is also incensed that Wack 100 took to the social media app Clubhouse to impugn J. Prince's character and question his motives about trying to get the release of incacrcerated Gangster Disciples co-founder Larry Hoover. 
J. Prince and Larry Hoover Jr. joined the "Million Dollaz Worth of Game" podcast and unloaded on Wack 100 regarding his controversial and even inflammatory remarks about the likes of Nipsey Hussle, Tupac Shakur, Master P, 21 Savage and many others.
"I'm a n—- that stand for the culture," J. told the hosts Gillie Da Kid and Wallo. "I love the hip=hop culture. You know, I put in a lot of work. I put in a lot of work where the hip-hop culture is concerned. I blazed a trail. When I see one trying to s— on 2Pac, trying to s— on Nipsey, trying to s— on the homie Big U out there, trying to s— on Master P — good n—–, real n—- [like] Meek Mill." 
J. Prince continued to vent as he said of Wack 100, who manages the likes of Blueface and The Game: "I see a n—- get on a podcast with another rat and go off on 21 Savage. I'm like, 'Oh this n—- got diarrhea of the mouth.' He like full of s—, right. He the type of n—- that will take a s— in the bed and blame it on the baby. Imagine that. You take a raw s— in the bed and say, 'That's the baby s—.' This is how he go about trying to change the narrative and different s— about the truth."
He was just revving up. J. Prince accuses Wack 100 of interfering with the efforts to free Hoover from prison and believes Wack has info that could possibly get Hoover out.
Wack has yet to respond to J. Prince's fire.