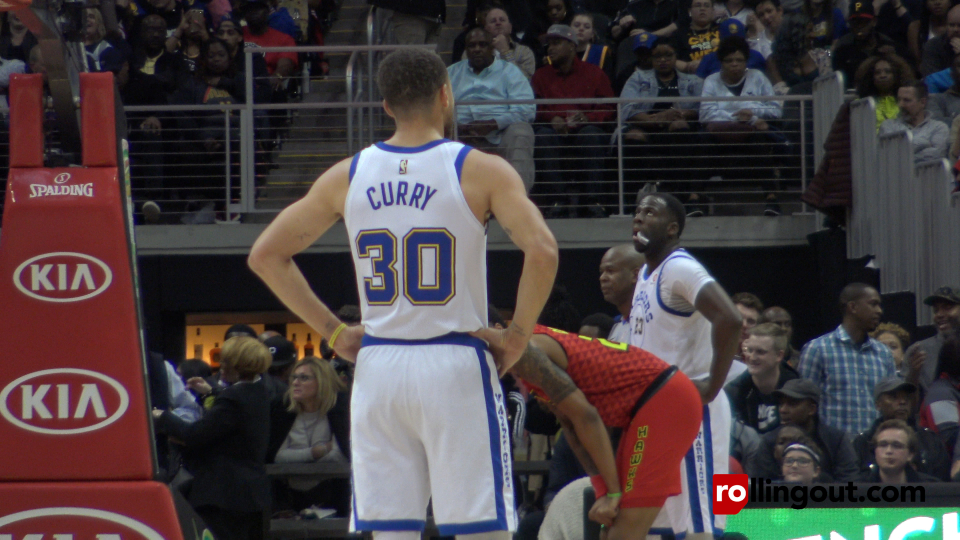 Stephen Curry has won his fourth and, without a shadow of a doubt, most difficult championship as the Golden State Warriors defeated the Boston Celtics 103-90 in Game 6 of the 2022 NBA Finals.
Curry silenced doubters during the series as he stepped up his defense and locked in on offense as the No. 1 option to win his first Finals MVP. This past season, he solidified himself as the greatest shooter ever and it's time to reevaluate where he ranks among the game's greatest point guards.
He's not in the top 27 of all time for assist leaders, a category still led by John Stockton. He's also not in the top 27 of all time for scoring leaders, a category led by Kareem Abdul-Jabbar, with LeBron James expected to pass it soon. His career averages, however, are 24.3 points, 6.5 assists, 4.6 rebounds and 1.7 steals. Those numbers surpass Stockton in every category except for assists and steals, and the same goes for Isaiah Thomas. Magic Johnson, on the other hand, beats Curry in every category except for points. Johnson also has one more championship than Curry.
While Curry changed basketball forever, is the greatest shooter ever, and one of the best players ever, he still can't be called the greatest point guard of all time. Here is rolling out's top 5 list of the greatest NBA point guards to ever play the game.
5. Bob Cousy, Boston Celtics
Six NBA championships
1956-57 NBA MVP
Eight-time assist champ
18.4 points/7.5 assists/5.2 rebounds career average
4. John Stockton, Utah Jazz
NBA's all-time assists leader
Five-time all-defensive team
13.1 points/10.5 assists/3.6 rebounds career average
3. Isaiah Thomas, Detroit Pistons
Two NBA championships
1984-85 assist champ
1989-90 Finals MVP
19.2 points/9.3 assists/3.6 rebounds career average
2. Steph Curry, Golden State Warriors
Four NBA championships
NBA's all-time 3-point leader
Two-time NBA MVP
Two-time scoring champ
2021-22 Finals MVP
25.5 points/6.3 assists/5.2 rebounds career average
1. Magic Johnson, Los Angeles Lakers
Five NBA championships
Four-time assist champ
Three-time MVP
Two-time steals champ
19.5 points/11.2 assists/7.2 rebounds