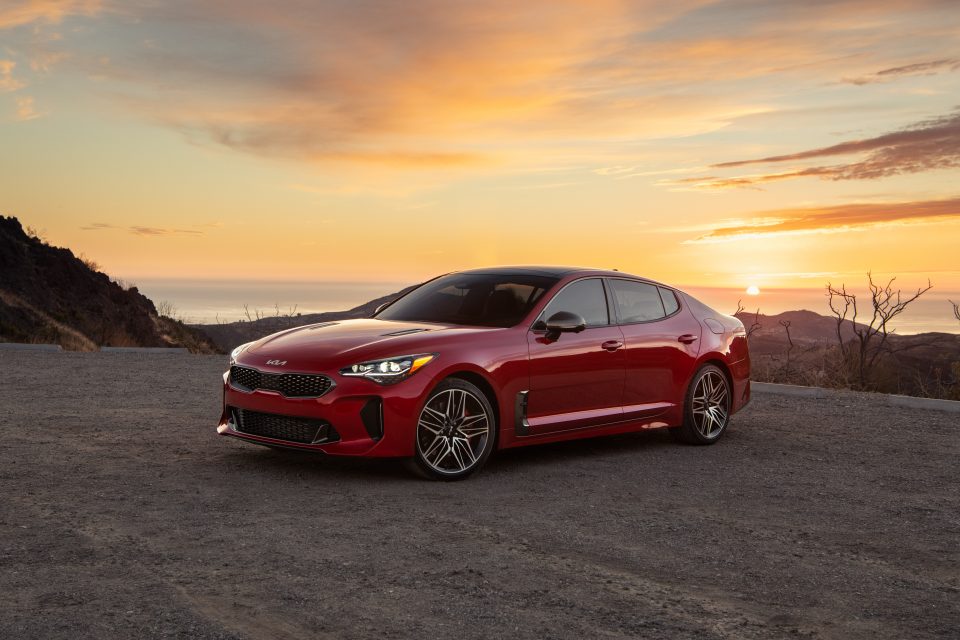 Since the first Kia car came to America in the early '90s, the brand has been known for providing practical and reliable family cars. Today, that value proposition offer has been expanded with the Stinger.
In 2018 Kia Motors America introduced its sports sedan Stinger, establishing the brand as a contender in its class and Kia Stinger continues to evolve. Sean Yoon, president and CEO of Kia Motors North America and Kia Motors America says it best, "The Stinger confidently shows Kia's ability to build a sport sedan that can compete – and beat – the best the world has to offer."
The Stinger rings in a new era for Kia Motors America. Not only are they reliable family cars but they are now highly competitive sports cars that are quickly catching the collective eye of sports car enthusiasts.
The 2022 Stinger GT2 is a beauty with its subtle lines, fastback roof, and grand touring style-like appearance. Surprisingly, the car offers superb space in the interior cabin and hatchback access to more than ample cargo space. Kia offers several models of the Stinger;  GT-Line, GT1, and GT2 trims, with a special edition Scorpion model. I was excited to test drive the GT2 RWD V6.
The GT2 is a twin-turbo V6 that offers high performance. Under the hood is a 3.3-liter turbocharged V6 engine 8-speed automatic transmission with paddle shifters which can produce 368 horsepower. Unfortunately, I was unable to take this beauty on the open track but it is estimated to do 0-60 mph time of 4.7 seconds.
The interior is stunning and showcases luxurious features with black gloss and chrome in the cockpit. Drivers will enjoy a much larger 10.25-inch navigation display, LED ambient mood lighting and Nappa leather seats.   
The 2022 Stinger GT2 offers everything drivers look for in a sports car; speed and style. When it comes to pricing, the 2022 Stinger GT2 RWD V6 is affordably priced starting at $51,290.  Add paint, cargo mats, floor mats and destination fees, $53,110.
Kia Motors America brand still offers practical and reliable family cars, look out, they are making noise with their sports sedans too!