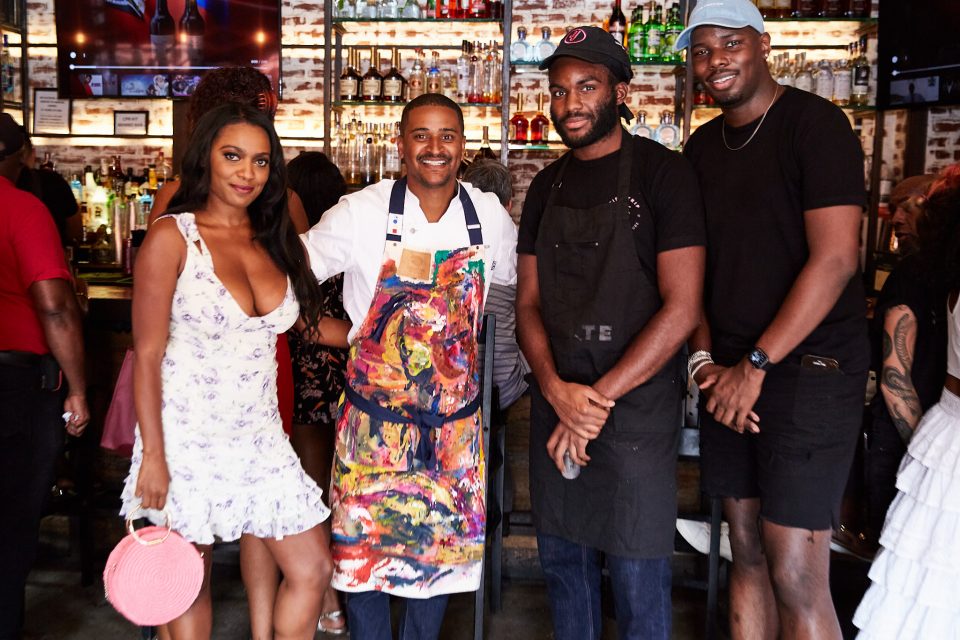 Nothing brings people together quite like food, especially dishes from foreign countries and cultures. Rolling out had the opportunity to speak with Fabrice J. Armand, co-founder of the Creole Food Festival, about the exciting expansion of the food festival, which makes its debut in Atlanta on July 9, at Best End Brewing Company.
What makes Atlanta a great host for the Creole Food Festival?
I think historically speaking Atlanta has always been a city that is receptive to and celebrates many cultures, in particular people of color. We always wanted to ultimately host the Creole Food Festival in Atlanta because of its rich history, but we wanted to enter the Atlanta market in 2024. People can learn more about our cities and journey by visiting our Instagram @creolfoodfest.
What was your inspiration for creating the Creole Food Festival?
In a world where the focus is often on what divides us, we wanted to create a festival that celebrates and unites people through food and culture.
The second inspiration behind creating the Creole Food Festival was to create a festival that was well put together, highlighting the enormous talent of Black and Brown chefs from Africa, the Caribbean, Latin America, South America and the South in the U.S.
Lastly, after speaking to many Black and Brown chefs and hearing about their plight, we wanted to be a catalyst for change by being a festival that celebrates, honors and supports Black and Brown chefs in all of their accomplishments.
What is the long-term vision for the Creole Food Festival?
Our long-term goal is to continue expanding our food festival in other cities in the United States. In addition, we would like to create a scholarship for people of color who are interested in the hospitality world. We also want to make sure to host these panels where it is an honest conversation about the industry, and the hurdles that chefs, restaurants, cooks, and mom and pop shops face in this industry.
Right now the goal is really to educate people about the interconnectivity of creole food in the diaspora. It is also to dispel the belief that creole food is only in Haiti and New Orleans. Creole Food is in St. Lucia, Grenada, St. Martin, Brazil, Cape Verde, Cote D'Ivoire, Honduras, Venezuela, the Carolinas, the Dominican Republic, Cameroon, Puerto-Rico, Cuba … there are too many other countries to mention. People should expect a festival like they have never experienced before. Our focus is really on the chefs, restaurants, cooks, caterers, cocktails, etc. You can visit our website at www.creolefoodfestival.com for the entire list.