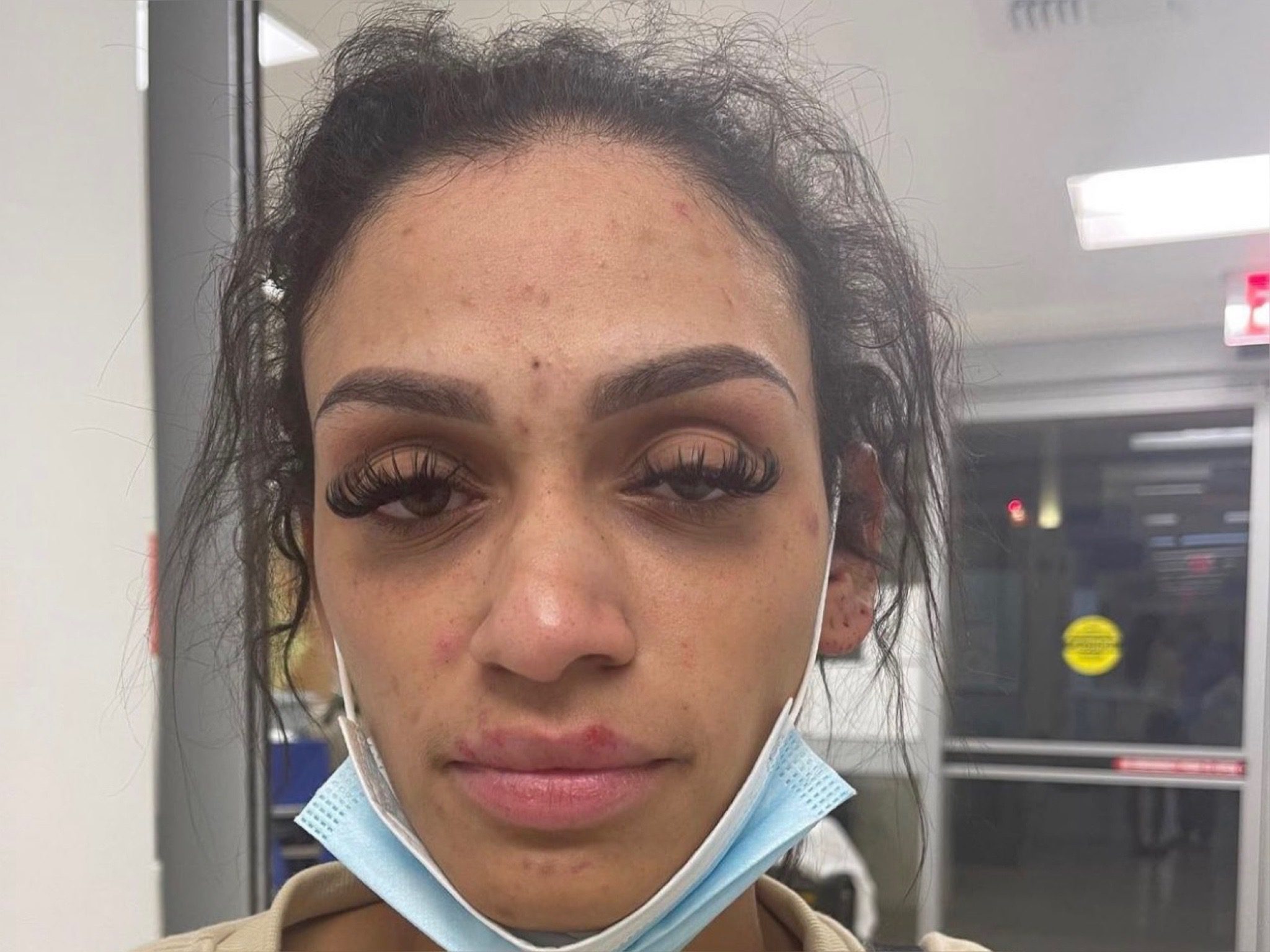 Charlotte Hornets player Miles Bridges was arrested on June 29 for felony domestic violence in Los Angeles.
The 24-year-old turned himself into a local jail regarding an alleged physical altercation that happened on June 28. TMZ reported that a woman claimed she was in an argument with Bridges that eventually turned physical. By the time police arrived at the scene, Bridges was gone.
Later that night, Bridges' wife, Mychelle Johnson, broke her silence and shared a picture of her face on Instagram. In the caption, she described that she had a fractured nose and wrist, a torn eardrum and damaged muscles in her neck from being choked, and a severe concussion.
Johnson also shared a picture of the medical report, confirming her injuries.
Miles Bridges' wife Mychelle Johnson: pic.twitter.com/BHcvbpWD0H

— NBACentral (@TheNBACentral) July 1, 2022
"I don't need sympathy, I just don't want this happening to anyone else," Bridges' wife continued in the caption. "I just want this person to get help, my kids deserve better. That's all I want. It hurts. Everything hurts. This situation hurts. Most importantly I'm scared and hurting for my kids who were witness to everything."
NBA free agency began on June 30, and Bridges was supposed to be a top free agency target. With this latest incident, it's unsure if Bridges will even be able to play basketball in the near future.