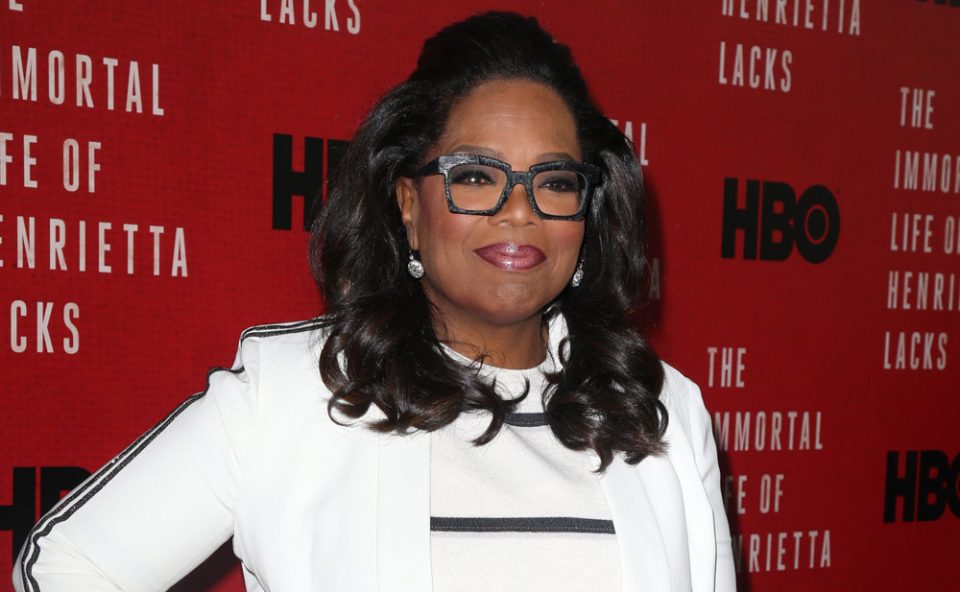 The father of billionaire media magnate Oprah Winfrey, Vernon Winfrey, has died. He was 89.
Vernon Winfrey lost his battle with cancer on June 8, 2022, after a long fight, the maven told her Instagram followers on Saturday afternoon.
Winfrey, who is known mononomously worldwide as Oprah, ensured that her ailing father, who could no longer speak, was feted to a ceremony in his honor on the Fourth of July holiday so that Oprah and friends could give "my father his flowers while he's still well enough to smell them," she told her 21 million Instagram followers.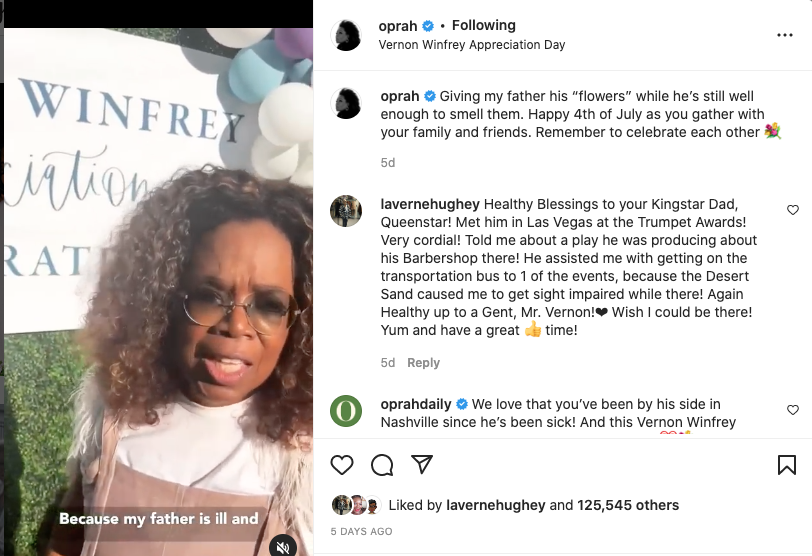 Less than a week later, Vernon Winfrey died and Oprah notified the multitude of fans that it was an "honor" to salute her father's life and transition. 
"Less than a week ago we honored my father in his own backyard. My friend and gospel singer Wintley Phipps saluted him with song. He FELT the love and reveled in it until he could no longer speak. Yesterday with family surrounding his bedside, I had the sacred honor of witnessing the man responsible for my life, take his last breath. We could feel Peace enter the room at his passing," Winfrey penned. 
"That Peace still abides. All is well. Thank you for your prayers and good thoughts," Oprah said about her last moments with her father.
Oprah has expressed pride in her father on a number of occasions. Vernon Winfrey was a successful businessman and beloved owner Winfrey Barber & Beauty shop for over 50 years. Back when Oprah had by far the most successful talk show of all time back in 1992, she took her fans to show her Nashville, Tennessee, roots. The first place the icon stopped at was her father's barbershop. 
Therefore, Oprah felt it was apropos that he would be honored in a barber's chair while he had a few days left to live.