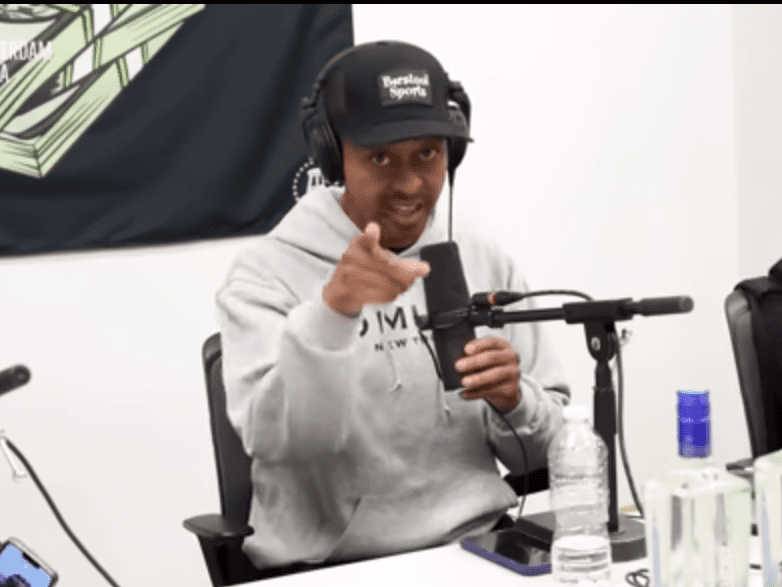 Gillie Da Kid issued a warning to music mogul Rick Ross: do not let Gillie's name come out of his mouth again.
The Philadelphia-born Gillie, who was born Nasir Fard, raged on his "Million Dollaz Worth of Game" podcast in response to a disparaging comment Ricky Rozay allegedly made about him on social media.
This latest beef stems from an alleged run-in that Gillie had with archival Lil Wayne recently. Gillie, according to XXL mag, went on another podcast and bragged that he had Weezy shook up about their encounter. But when a video showed a markedly different story, Rick Ross allegedly called Gillie "fake."
"These old n—-s, they don't hear the roar of the crowd no more and they still think the roar gon' come back, so they be on Instagram and they be on social media doing dumb s—," Gillie barked. "'I just bought a cow!' Why the f— would you buy a cow for?"
Ross should have known that Gillie would be coming for him, Gillie said in a continuation of his tirade against the Maybach Music boss.
"You know I was gonna bake you, n—-. I seen you in them comments, n—-. You know I was gonna bake your goofy a–. F— wrong with you? Don't ever comment on nothing about me, n—-, when you used to be a C.O., n—-. When you used to lock n—-s like Wallo in the cell, n—-. You know I was gonna bake your dumb a–."
Check out what Ross allegedly said about Gillie, followed by Gillie's scorching retort.
https://www.youtube.com/watch?v=Lb5m2ebK8HE