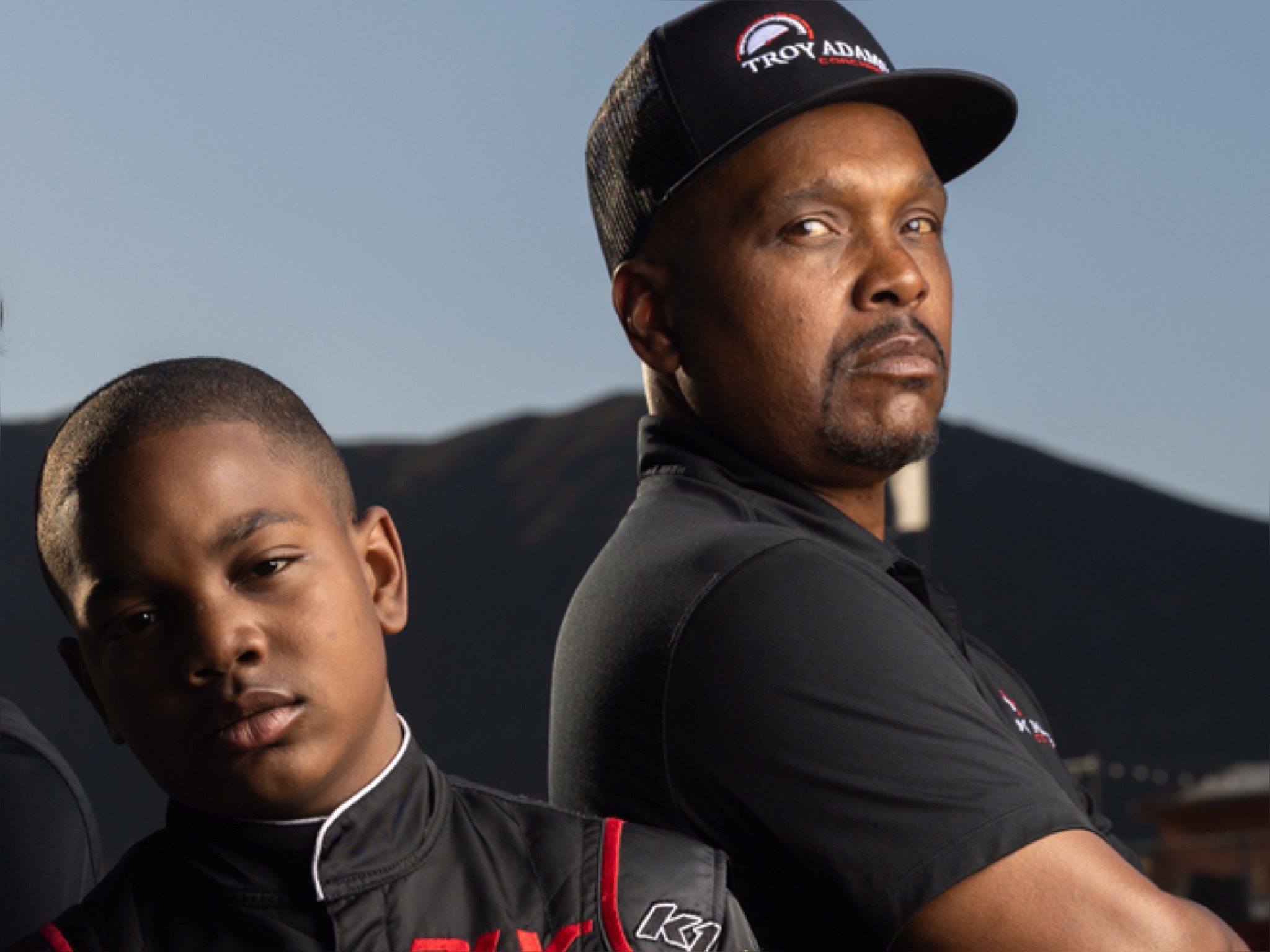 Truly Adams, 11, is a hit sensation on the new Discovery+ series "Baby Drivers." Truly is trained by his father Troy Adams, who is also the star of the show. In the high-stakes world of motorsports, nothing is more intense than competitive go-karting and the parents of young racers know that if anyone can get their kid to the top, it's Troy Adams of the legendary Adams Motorsports Park.
How did you get into competitive racing?
Troy: I got into it because of my family. They had been on the track since 1960. I was kind of born into it, but I played stick and ball sports forever. When my wife and I got married and she had Truly, one thing I told people was they won't have to worry about my son getting into racing. That was the furthest thing that I wanted. We actually wanted him to be able to enjoy something away from that. At 2 years old, he was in his car seat with his helmet on and sitting on my lap when I was doing lessons, so, he's kind of been born into it as well, and he's actually not bad.
How has racing helped build your relationship with Truly?
Troy: It's tough in a sense that you want the most for your kid as a non-coach's dad, but on the same token, I've been blessed that I have athletes in NASCAR, Rallycross, and IRL, so I know what it takes to get drivers to those elite levels. For me, with Truly, it's about putting in that type of work, so sometimes when you're the coach and the dad it's tough. I try not to push him hard but also give him that love at the same time, but at the end of the day, it's just work.
How did it feel going up against older racers?
Truly: I felt nervous. Not really nervous, but I had the jitters or the butterflies. But once I got into it, and once I finished my first race, it was OK. I didn't do bad, but I didn't do good, and I still finished the race. It changed my racing a little bit too. It felt good to have a growth spurt because I was so tall, and it was fun because I could go on water slides that I couldn't have gone on before, and do things I couldn't do before.
You created a platform for minorities and women. Why was that important for you?
Troy: When I travel all over the world, I'm always in a position where I'm coaching drivers, but I'm not coaching people of my own. For younger individuals or people in different communities, when you see your own nationality in the sport or your own gender, you realize that it's possible. We want to make sure that on this particular platform, people realize that it is possible and that all things are possible.