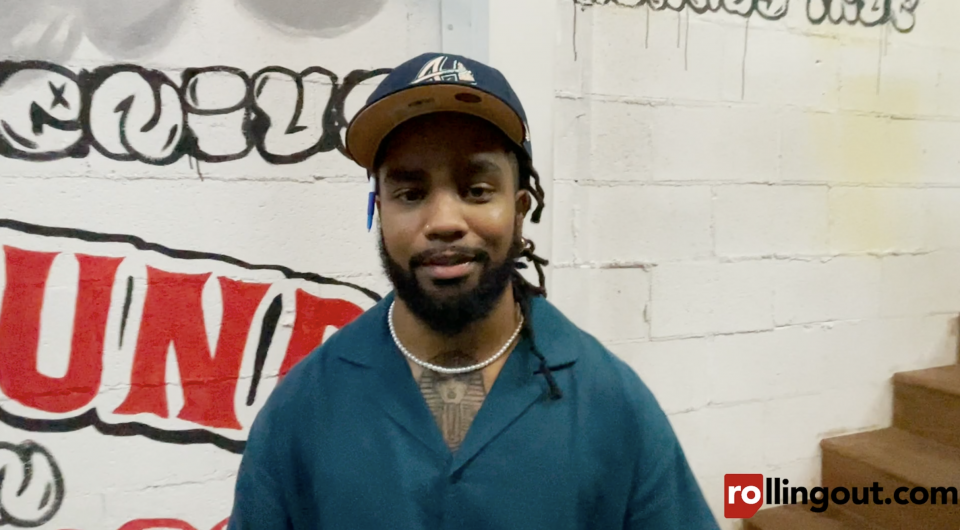 On July 14, rolling out hosted the Backwoods Making Smoke music panel. The event brought together local artists, producers and music makers to network and gain skills in their respective fields. J. Sims, J.R. McKee, and Joshua "J1" Raiford spoke to the guests and gave tips and advice for working in the music industry.
L.T. Picasso is a local artist and was a listener at the event. He spoke with rolling out about what he learned and what makes him different from other artists.
What was one important thing you learned from the Making Smoke panel?
It's very small, but I'm glad when they talked about not walking up to DJs when they're working. I knew it when he said it, but I didn't notice it in the past. I used to go to DJs while they were working and trying to introduce myself. Like they said, seeing them before or after their set was very informative because people don't know that. It was plenty of things that really stuck out to me, but that really made me think.
What makes you stand out from other artists in the area?
I have my own clothing brand. I have the best quality in Atlanta. I make graphic tees, and I'm a content creator. I feel like what sets me apart is that I'm smart. Everybody can say that they're smart, but I'm a strategic person. I learn from my mistakes, and I go hard and see other people that go hard and that made it. I go harder than them, so I know sooner or later it's going to be my time.