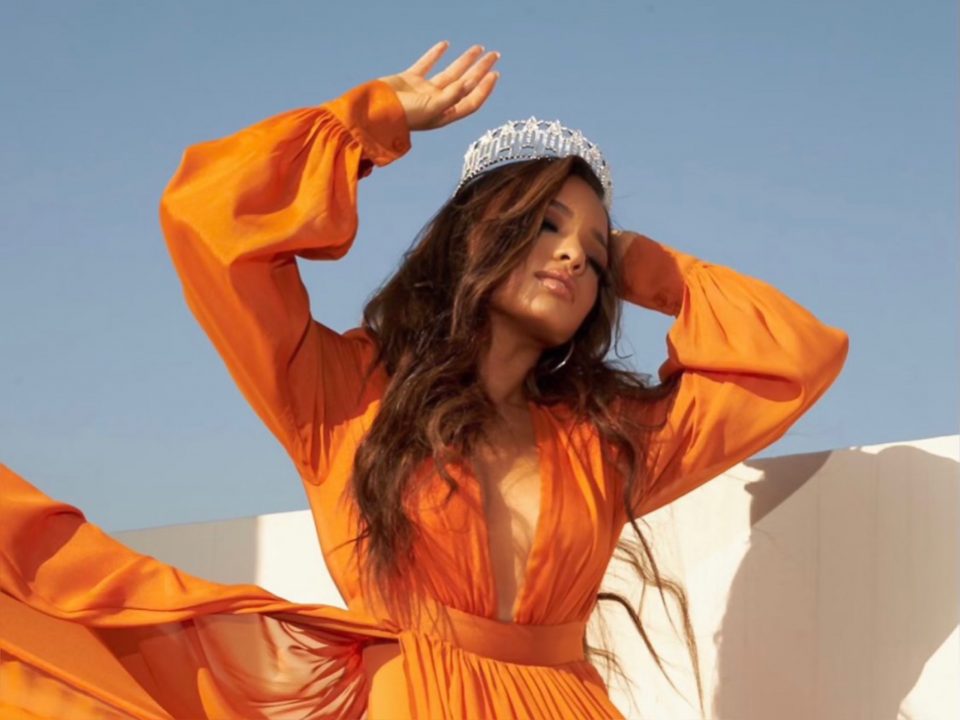 Tiffany Johnson is a model, host, actress, choreographer, and lifelong athlete. She's attained success as a Los Angeles Clippers girl and an actress, and most recently won Miss California USA 2022, but Johnson wants everyone to know that it was a journey to get to this point in her life.
Tell us about yourself.
I was born and raised in the small town of Lancaster, California. In our town, the only choices you had was to excel in your sport or end up married at 18, so my parents threw me into dance as soon as they could. We'd be in the studio right after school from three o'clock and not leave till 10 p.m. I don't know how I was 10 years old functioning on three hours of sleep, but I made it work. I took that work ethic with me throughout the rest of my life, and ended up attending the University of Hawaii, which is my family's alma mater. I was a pre-med psychology undergraduate, and I was diagnosed with endometriosis during that journey, and I took a holistic approach. Instead of going to med school, I decided to receive my Master of Science in nutrition, and during that I was able to become a Los Angeles Clippers girl, a dancer for multiple artists, and acted in some cool Lifetime movies.
What is your nonprofit organization centered around?
When I was 16, I established a nonprofit for underprivileged athletes called T.I.F.F., which stands for Together in Faith and Family. I've been able to partner with Walmart, California Highway Patrol and others, and have raised over $250,000 worth of funding for athletes. To interact with so many children and see that their dream is just to be an athlete, but they don't even have the funds to have a ball or to get their jersey or spirit back from their school is very unfortunate. Now, I have this ability as Miss California USA. My goal is to give a voice to athletes and to have people know that they're just not individuals on the field or the court, and we're not here to just shut up and play.
What advice would you give to that young girl looking up to you?
Don't be afraid to reach out to the people you look up to. You could skip so much of the mess in the crap that a lot of us have gone through. If you just reach out to someone, you never know who's going to respond. I have the heart to give back to people that were in my position five, six years ago, so I will respond to you. Know that every no is a yes, and on the backside God is blocking something for a reason.