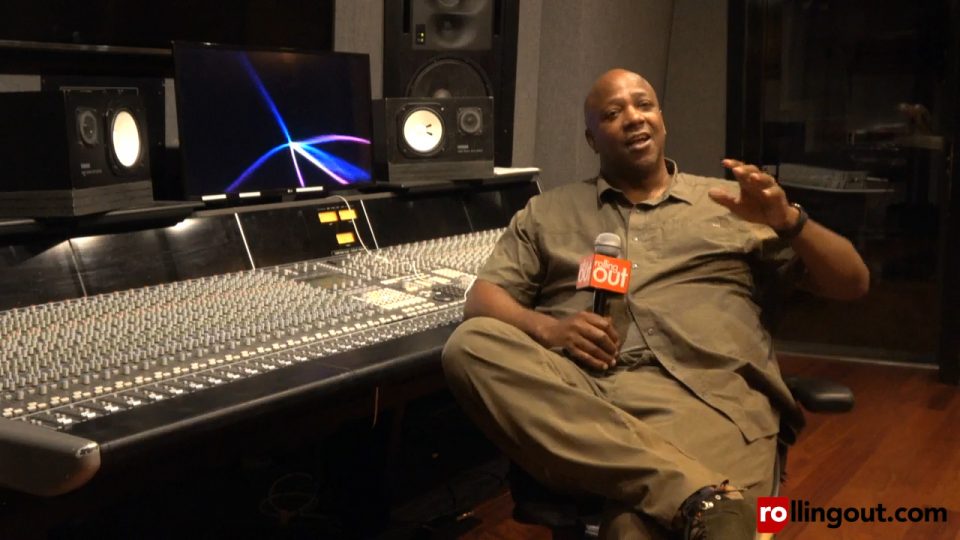 PatchWerk Studios is not only known as the sound of Atlanta but it also provides a soundtrack for a culture. From the moment travelers deplane after landing at the world's busiest airport, Hartsfield-Jackson International, they hear the voice of Atlanta mayor Andre Dickens welcoming them to the city. Those voiceovers were recorded at PatchWerk as well as some of the most iconic rap singles and projects, including OutKast's "Elevators" and Jeezy's Let's Get It: Thug Motivation 101.  Now, to acknowledge its accomplishments over the years, the studio is premiering its 25th anniversary documentary on YouTube.
Curtis Daniel III spoke to rolling out about the studios' legacy and future.
Tell us about the anniversary documentary Patchwerks is premiering now?
It's to celebrate or commemorate our 25th year in business. This year, actually, the last week in July, will mark our 27th anniversary. So we were supposed to put this out a couple years ago, that would have been 2020, but then COVID happened when we wanted to put it out. So we held it and kept working on it. It was about a feeling and I felt like it was an appropriate time to put it out now. So we put out our first episode, it's on the Patchwerk Studios YouTube channel. It's a story about three kids from The Patch that had a dream and went after it.
What is The Patch?
We're originally from Carson, California. … In California, basically, every neighborhood belongs to somebody. They're Bloods or Crips or Eses or whatever. So our neighborhood is a Blood neighborhood. Prior to them building houses there, there used to just be a cabbage patch, so it was a lot of fields and stuff. In our particular neighborhood, they go by CPG or Cabbage Patch Gangsters, and that was before the doll. We basically wanted to pay homage to our neighborhood by saying we're putting in work for The Patch. So we came up with PatchWerk.
To be safe, I think you should say "Elevators" is the best song recorded here.
Yeah, but that song isn't the most musical song on the album. It's kind of spacey. There are other songs on there … but I remember when there was so much anticipation for the Jeezy album. We had a listening party, and you've got to think back to then, Jeezy was a street artist and Akon wasn't, so a song like "Soul Survivor" didn't exist back then. So, we're in the back room, probably 250 people and label executives and the song came on … and everybody started looking around. When the beat dropped, everyone was just rocking, you just had to be there. When it went off, it got quiet and someone said, "Play that s— again!"