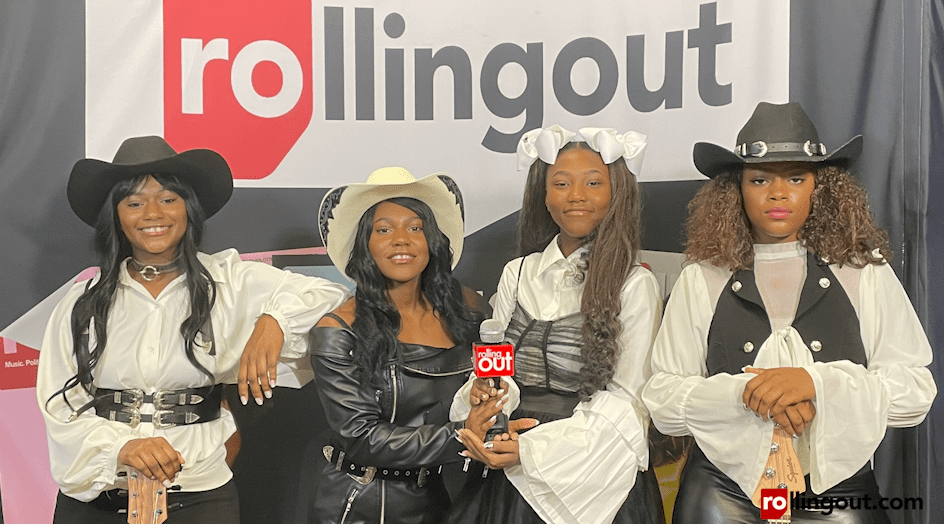 From the suburbs of Atlanta to the heart of Nashville and abroad, the sister quartet of Nytere, Kylan, Anale and Alona make up the musical group The BoykinZ. They have a unique sound with a country feel infused with other genres such as pop, hip-hop, rock and soul.
The BoykinZ spoke with rolling out about their start-up in music, and tips they would give to others looking up to them.
How did you all start your music journey?
Kylan: About 10 years ago, our parents saw a great opportunity to form a group. We were basically raised in the arts because our parents had performing arts summer camps and after-school programs, so theater has been our foundation. We've always infused that within everything that we do, from churches, from old senior homes to the Boys and Girls Clubs. We've also done a lot of local community events. Our last name is Boykin, so we put the "Z" at the end because of generation Z, since we were all born in that generation. Fast forward all the way to maybe about four months ago, and we started [using] TikTok.
Nytere: We started to embrace ourselves on TikTok and show everybody our hats, and our moves. We started singing songs on there, and everybody loved it. We grew up listening to a lot of country music too, so we just decided one day we were going to give this a go.
What advice would you give to young sisters who look up to you?
Alona: Don't change for anybody, especially since how Black females are presented to the media of how people want to praise them. Don't feel like just because they wear this type of clothing or they do this type of music you have to do it too just for people to love you or get more views. Don't change yourself for that. Don't do it for the views. Do it for your heart, because I noticed a lot of people just want to be famous just to have numbers, but sometimes fame is not everything.
Anale: Don't be afraid to be yourself; embrace who you are. There are so many different sounds and things to explore. You can really find out what you like and what you want to do. I say continue to learn and grow. There's so much to know when [you] never stop learning, and you can be who you want to be.