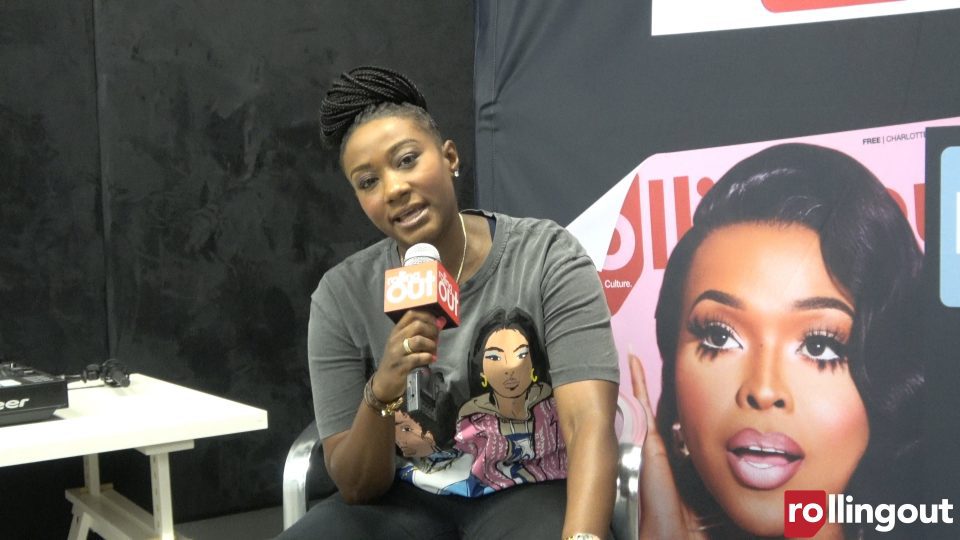 Bria Janelle wanted to shift the image of Atlanta basketball for the younger generation.
During every home game for the Atlanta Dream, she brings the energy out of each fan to create the most fun atmosphere in the WNBA.
When she's not hosting Dream games, she's working with the WWE, Overtime Elite, AEBL, USA Basketball, Under Armour All-America and the HBCU Esports League and Jordan Brand.
Recently, Janelle sat with rolling out to discuss the rise of her career and becoming synonymous with Atlanta basketball.
So you interned with the Atlanta Dream in 2008 and started working with the WWE in 2016. What did that near-decade between consist of for you?
Someone once told me it takes 10 years to become an overnight success. For me, this decade has been a journey. It's trial and error and trying to figure out what I wanted to do. At one point, I started off working at Streets 94.5 as a radio person when I left the Dream and I was like, "OK. I want to pursue my career in radio" because I did radio in college, and one thing about radio you love it but [it] doesn't love you back.
So it's this window and it was like, "OK. Radio isn't what I want to do,  but I still want my voice to be heard in my own space and capacity." So I created a platform called Loud Genius. To me, Loud Genius was where real culture speaks. I consider myself a loud genius. If you know me, I'm going to bring the energy, I'm going to be loud. But there are so many gems and jewels I can provide and bring to different scenarios … in 2016, I covered the DNC in Philadelphia. I spent a week out there.
What was that experience like?
It was incredible to be standing next to Roland Martin, Oprah Winfrey, Gayle King. To be able to see these pioneers when it comes to Black media personalities, Black excellence, Black talent. To me, was incredible.
I got a chance, during the Obama administration, to spend some time at the White House. I would go back and forth to D.C. People had no idea. I did a lighting at the Christmas tree. When Bill Russell actually received his Medal of Freedom, I was there … it was time for me to become a personality on my own and not just be Bria from Loud Genius or fill in the blank wherever I was. I wanted to hone in on being a personality and a talent. Anyone [who] knows me knows when I set my mind to it, I'm going to do it and there's nothing you can tell me. Over the years [it] has been a journey of me really becoming the voice of Atlanta basketball, and saying it so much [that] when you mention the city of Atlanta and basketball, you have to bring up my name in a conversation.